ICYMI: Twitter adds 'Vote' emoji, Ransom cancelled
Plus, CBC announces the cast of Fortunate Son.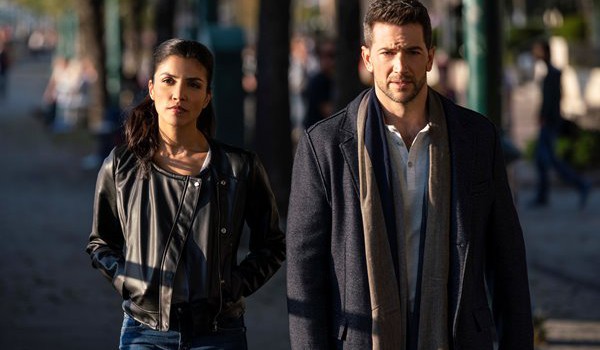 Twitter launches vote emoji, releases #CDNpoli data
Twitter Canada may not be allowing political advertising for the time being, but it has added a special new emoji in partnership with Elections Canada. By Tweeting #ItsOurVote, users can trigger a multi-coloured "Vote" emoji, as part of Elections Canada's efforts to get the country voting. Twitter has also released data on how politics plays out on its platforms; the 2019 dates with the most mentions of the #cdnpoli hashtag were Feb. 27, March 6 and April 3, all days with major events tied to the SNC-Lavalin affair. Perhaps unsurprisingly, PM Justin Trudeau has had the most mentions of any Canadian politician, followed by federal Conservative leader Andrew Scheer, Ontario premier Doug Ford and Alberta premier Jason Kenney. The fifth-most mentioned politician is not a party leader, but now-independent MP Jody Wilson-Raybould.
Ransom says good-bye
The team behind Canadian original Ransom has confirmed that after three seasons, the action drama will not be returning for a fourth. The news about the show's future came out July 3 via Twitter. "Unfortunately, we have to bid the CriRes team farewell. We loved telling stories about strong, smart characters resolving conflicts with words instead of violence. Thank you for watching," the post said. Ransom aired on Global, and recently wrapped up this May.
For more on Ransom, check out coverage in Playback Daily.
Details released on Fortunate Son
With the Fall TV Upfronts recently concluded, details have been released about one of CBC's upcoming originals. Original drama Fortunate Son is officially shooting in Calgary and has announced the casting of Kari Matchett (Covet Affairs, 2 Hearts) in the lead role of Ruby Howard, an American who fled to Canada as a fugitive in the 1960s. Joining Matchett in the cast is Dareen Mann (Giant Little Ones) as a Vietman war deserter and Stephen Moyer (True Blood) as a CIA agent. Additional cast include Kacey Rohl (Hannibal), Rick Robers (Designated Survivor), Patrick Gallagher (Night at the Museum), Ty Olsson (Supernatural), Alex Nachi (Clash) and Zoé de Grand'Maison (Orphan Black).