Digital audio consumption is growing exponentially, with hundreds of millions of people worldwide tuning in to music streaming services, podcasts, and digital radio. Over half of all Canadians listen to digital audio – meaning that it's a format that advertisers should be considering as part of their overall media strategies.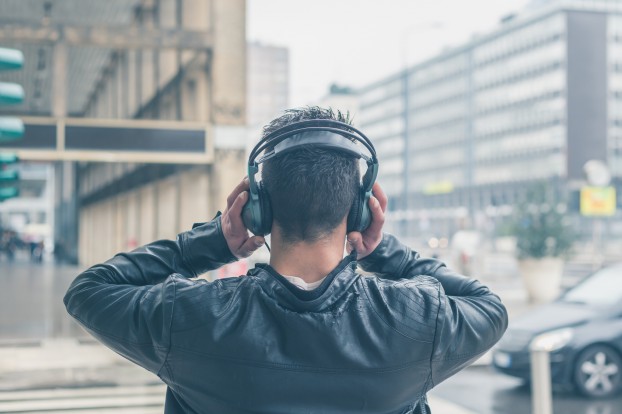 As the options for connecting listeners with brands rapidly multiply, advertisers and agencies are relying on collaboration to help them reach the right audience effectively. DAX is one of the pioneers in this space with advanced capabilities to serve, target, scale, track, optimize and report on direct and programmatic audio buys – all in one place. DAX brings together over twenty audio publishers across Canada, providing coverage and reach coast to coast.
DAX was created by Europe's largest radio company, Global, in 2014, then expanded to North America, entering the US market in 2017 and Canada in 2018. The platform launched the first programmatic audio campaign in 2015, followed by the first programmatic podcast buy in 2017, and currently has an audience more than 100 million listeners worldwide, including upwards of 10 million in Canada, through partnerships with premium audio publisher brands.
Chris Nimigon, CRO for DAX in Canada, says: "The sheer volume of audio content now available to listeners creates a challenging and fragmented marketplace for advertisers – which is why DAX's roster of publisher brands only includes regulated broadcasters and premium music and audio streaming services."
Inventory on DAX includes podcasts, online radio and music through its exclusive relationships with publishers such as SoundCloud, TuneIn, the Adwave Network and the Podwave Network.
DAX's in-house sales, operations and programmatic team work closely with agencies, advertisers, and Demand Side Platforms (DSPs) on everything from targeting the right people, identifying the right inventory verticals and sources, to setting up attribution and measures of success, and helping demonstrate the power of audio.
eMarketer estimates that by 2020, 6.7 million people in Canada – or 17.9% of the population – will use a smart speaker. Similar to the US and UK, people are now seeing the benefits of interacting via voice instead of a screen. As voice search becomes a larger part of our routines, Nimigon believes brands that have an audio strategy will be the most successful.
In the UK, for example, Virgin Trains ran a campaign on DAX to become the first travel operator worldwide to sell tickets through Amazon Alexa. The audio ad encouraged users to book tickets with Alexa using Amazon Pay in one simple voice transaction.
With low levels of ad blocking, ad fraud and high brand safety, audio doesn't face the same challenges as other digital formats. And as with other digital advertising media, marketers expect to have the availability and accountability of measurement and attribution tools. DAX has those tools. Its proprietary measurement tool,

Listener Insight ID (LIID), enables advertisers to measure and track the performances of their digital audio campaigns and acquire a complete picture of their audiences.
LIID identifies audience targeting segments that perform the best for brands, which creative messages are the most powerful, as well as reporting the right time of day to deliver messages. If a listener hears an audio ad and then visits the client's website, LIID is also able to map the journey and make that attribution.
Nimigon says: "Programmatic audio has created smart opportunities through audience targeting and sophisticated measurement. Brands need to consider the change in media consumption habits and think about what content we're listening to, when we're listening and how we're consuming audio. It's never been easier for brands to be heard."
CONTACT
Chris Nimigon
Chief revenue officer
chris.nimigon@global.com