The Amazing Race Canada hangs on at the top: Numeris
Reality programming takes the top-five nationally as thrice-weekly 'Big Brother' episodes each draw AMA of 1 million.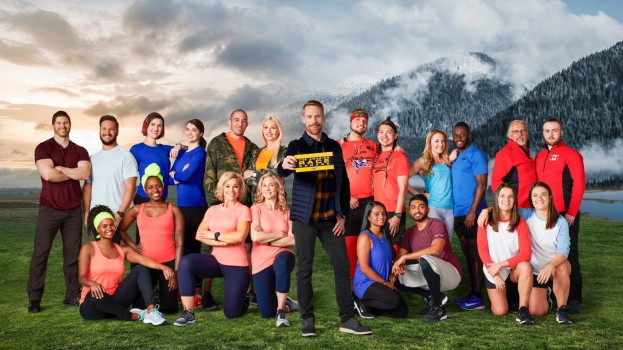 It was a clean sweep as reality TV programming drew audiences across the country, according to the Numeris charts for the week ending July 28.
The Amazing Race Canada remained at the top nationally in terms of all single-night programs, with an AMA of 1.8 million, slightly lower than last week's 1.9 million.
With an AMA of more than 1 million each, America's Got Talent and Big Brother – the latter of which airs a new episode three nights each week – dominated the top-five in every market, slowly and steadily increasing in audience numbers as new seasons hit their stride.
Viewers in Quebec continue to tune in for La recrue, which remained the most-watched single night broadcast with an AMA of 754,000, up slightly from the weeks previous.
Canada (Anglophone)
1. The Amazing Race Canada on CTV Tuesday at 9 p.m.: 1.8 million viewers
2. America's Got Talent on Citytv Tuesday at 8 p.m.: 1.4 million viewers
3. Big Brother on Global Thursday at 9 p.m.: 1.3 million viewers
4. Big Brother on Global Wednesday at 9 p.m.: 1.28 million viewers
5. Big Brother on Global Sunday at 8 p.m.: 1.27 million viewers
Quebec (Francophone)
1. La recrue on TVA Wednesday at 8 p.m.: 754,000 viewers
2. Refuge animal on TVA Monday at 7 p.m.: 585,000 viewers
3. L'épicerie on SRC Wednesday at 7:30 p.m.: 525,000 viewers
4. Chicago Fire: Caserne 51 on TVA Monday at 8 p.m.: 516,000 viewers
5. Les beaux malaises on TVA Tuesday at 8 p.m.: 511,000 viewers
Montreal (Anglophone)
1. America's Got Talent on Citytv Tuesday at 8 p.m.: 59,000 viewers
2. The Amazing Race Canada on CTV Tuesday at 9 p.m.: 45,000 viewers
3. Grand Hotel on CTV Monday at 10:01 p.m.: 36,000 viewers
4. The Bachelorette on Citytv Monday at 8 p.m.: 34,000 viewers
5. Love Island on CTV Monday at 8 p.m.: 28,000 viewers
Toronto/Hamilton
1. America's Got Talent on Citytv Tuesday at 8 p.m.: 370,000 viewers
2. The Amazing Race Canada on CTV Tuesday at 9 p.m.: 270,000 viewers
3. Private Eyes on Global Wednesday at 8 p.m.: 243,000 viewers
3. Big Brother on Global Wednesday at 9 p.m.: 242,000 viewers
4. Big Brother on Global Thursday at 9 p.m.: 239,000 viewers
Edmonton
1. The Amazing Race Canada on CTV Tuesday at 8 p.m.: 76,000 viewers
2. America's Got Talent on Citytv Tuesday at 9 p.m.: 71,000 viewers
3. Private Eyes on Global Wednesday at 9 p.m.: 64,000 viewers
3. Big Brother on Global Wednesday at 10 p.m.: 63,000 viewers
4. The InBetween on Global Wednesday at 8 p.m.: 58,000 viewers

Calgary
1. The Amazing Race Canada on CTV Tuesday at 8 p.m.: 80,000 viewers
2. Instinct on Global Sunday at 10 p.m.: 79,000 viewers
3. America's Got Talent on Citytv Tuesday at 9 p.m.: 57,000 viewers
4. The Code on Global Monday at 10 p.m.: 56,000 viewers
5. America Ninja Warrior on CTV Sunday at 9 p.m.: 53,000 viewers
Vancouver/Victoria
1. America's Got Talent on Citytv Tuesday at 8 p.m.: 209,000 viewers
2. Instinct on Global Sunday at 9 p.m.: 156,000 viewers
3. Big Brother on Global Wednesday at 9 p.m.: 131,000 viewers
4. Big Brother on Global Thursday at 9 p.m.: 123,000 viewers
5. Big Brother on Global Sunday at 8 p.m.: 121,000 viewers