Wealthsimple gets more strategic as it picks an AOR
Jungle Media, having turned around a media plan for the brand's Raptors work on a dime, is poised to take the reins on buying going forward.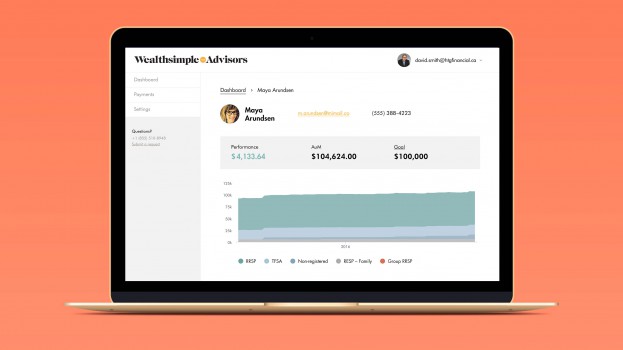 Automated investing platform Wealthsimple has made a commitment to Jungle Media.
It selected the Vision7 Media agency following an RFP process.
Although several agencies bid on the account, Wealthsimple did not previously work with an AOR in Canada, and had only worked with a media AOR in the U.S., American shop Blackwood Seven. A representative for Vision7, however, confirmed that Jungle had indeed previously worked with Weathsimple on a by-project basis, having turned secured media space for Wealthsimple's Kawhi Leonard-inspired buzzer beater ad in June on a tight turnaround.
The tight turnaround is part of Wealthsimple's mission going forward in order to maintain relevance with its base – and part of why Wealthsimple went with Jungle, says the spokesperson.
"One of the things that drew Wealthsimple to Jungle is that they can do stuff reactively," the spokesperson tells MiC. In fact, he says, Jungle is already working on summer media planning for Wealthsimple, as well as preparing campaigns for fall.
Sheri Metcalfe, SVP and co-managing director of Jungle Media, said in a statement that with Wealthsimple being a digital-native business, it "aligns well with Jungle's non-traditional approach."
Wealthsimple also doesn't work with a creative AOR in Canada – some of its most eye-catching work, such as its "Investing for Humans" campaign and its "Future You" spots, were created in house, and other work, such as the basketball-focused Toronto Raptors piece, were done by other agencies on a one-off basis. But Nick White, head of growth marketing at Wealthsimple, said in a statement that Wealthsimple's approach is "very collaborative" and at this point requires an agency "that can jump in and provide strategic insight from the outset."
This is the most recent win for Jungle, which has added a number of new accounts in the start-up sector, including Finastra and Lobo Genetics.