RBC extends TIFF content program
The Share Her Journey initiative, which started as a fundraising program, is now a full-fledged video content initiative.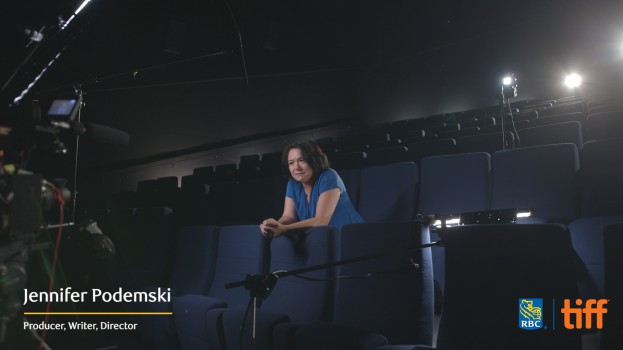 Last year marked the beginning of a collaboration with the RBC Foundation and TIFF that focused on gender inequality in the film industry.
This year, the partnership has evolved into a full-on digital content program. Share Her Journey, which started as a fundraising program through the festival, is now a social-optimized video documentary. Filmmakers featured include Sasha Leigh Henry, V.T. Nayani, Jennifer Podemski (pictured), Jordan Canning and Joana Vincente.
The video explores how women in film are changing typical narratives and celebrate their accomplishments while also addressing progress that needs to occur. The project was led by an all-woman team. A trailer is currently running in-cinema during the festival, and will expand to other film festivals across Canada year-round. A paid social campaign on Facebook and Instagram is also live throughout the remainder of the festival.
Matt McGlynn, VP of brand marketing at RBC, tells MiC it was time to "tell a deeper narrative" in order to show RBC's support of film. "Obviously TIFF is a highly targeted Toronto thing, and most of our paid activity is really focused on TIFF… We've been a TIFF partner since 2002 and its official bank since 2008, then renewed the relationship in 2018. We've seen the property evolve to such a point… We really understand the importance that the arts play in all communities, and film is one of the most accessible ways for art to touch someone."
He says TIFF in general is "a big PR machine" for RBC, with experiential components such as the RBC House keeping the brand top-of-mind for festival-goers.
RBC worked directly with TIFF, although it paired with creative shop BBDO on the creative for the trailers while Mint Agency spearheads PR for the institution's TIFF initiatives.