What's unique about Canadian sports streaming?
When it comes to online sports, there are riches in niches.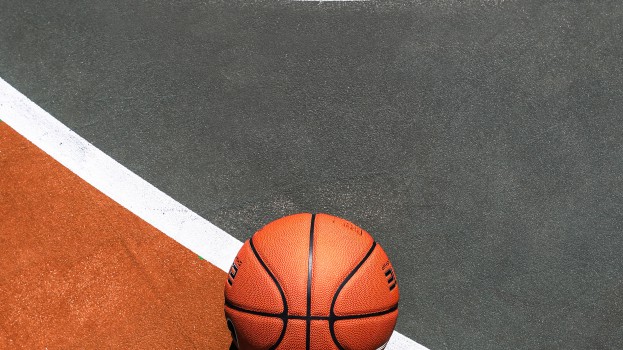 Sports are currently one of the biggest draws for Canadians to gather 'round the tube – bowl of snacks by their sides, phones on silent, basking in the warming glow of TV – thanks to the live nature of sports still lending the medium to ritualistic appointment viewing. Ask the millions of Canadians who watched the Stanley Cup Final, the NBA Final or Bianca Andreescu's final match at the U.S. Open and they might ask "Netflix who?" – at least for the duration of the game.
But a new study from Comscore shows that online sports streaming is on the rise with Canadians.
Minutes of online sports stream consumption are up 7% year-over-year in Canada, although the U.S. is on the rise quicker, with minutes up 8% year-over-year. Among the eight top leagues, Canadians streamed 126 million minutes of sports online last year.
That's likely because the U.S. has a few more streaming options than Canada, although services are on the rise – TSN, RDS and Sportsnet have all upgraded their SVOD services in the last year, while specialty streamer DAZN has pivoted its strategy to focus largely on soccer (a shift from its previous NFL-centric strategy).
It should come as no surprise that hockey takes the most of Canada's sports streaming minutes – in total, 47 million minutes on NHL hockey were streamed online last year, and reaches a total of 15% of online Canadians.
What might come as a bigger surprise to some is that the second-most popular league is not the NBA, the NFL or even MLS, but the WWE. Tailing just behind hockey in terms of minutes consumed, at 44 million total. Reach was lower for wrestling, at only 2% of online Canadians, but the minutes consumed indicate that wrestling fandom in Canada is not wide, but is mile-deep.
The MLB is the next-most popular league in terms of consumption at 17 million minutes consumed, followed closely by the NFL at 14 million minutes. Both boast reaches of 5% for online Canadians. PGA, MLS, NBA and NASCAR all saw one million live minutes consumed each, with reach between 1 and 3% each.
Women are more likely to be live-streamers; when it came to number of NHL videos watched per user, men under-indexed by 11% whereas women over-indexed by 30%. For NFL videos, men under-indexed by 16%, women, by 42%.
Overall, Canadian sports streaming is fragmented; according to Comscore, the top 98% of sports streaming minutes are split among 45 different platforms or entities – meaning that despite the increased love of online sports streaming, it can be hard to pinpoint Canadian audiences. The largest group in terms of total time spent is on traditional sports media sites, such as TSN, RDS and Sporstnet. The second-largest group for time spent is sports videos coming directly from major leagues such as the NHL or WWE, which usually own the licenses to their video content. The third-most popular category of sites for sports streaming, which have seen significant growth, are digital channels featuring user-generated content. One example is Minute Media, which grew its total streaming time by 1000% in the last year.
There is a seasonality to online streaming; in general, online viewership the Winter Olympics Games drove the most online viewing throughout the broadcast year, with Canadian audiences peaking then and only seeing small lifts afterward (notably at the start of the regular NHL season and the Stanley Cup Final). Canadians are much more likely to engage in the Winter Olympics than U.S. viewers, likely because of Canada's longstanding reputation in key events such as women and men's hockey, ice dancing, freestyle skiing and curling.
Additionally, although the Olympics have a major presence on linear television (CBC serves as the country's official Olympic network), with the last two Winter Olympics being held in locations with significant time differences (PyeongChang in 2018 and Sochi in 2014), the scheduling sometimes lends itself better to online streaming in order to catch up after events that would otherwise be held in the middle of the night.