Donald Lizotte to take the reins at CBC Media Solutions
The longtime media veteran will hop from Quebecor to CBC, officially replacing longtime CRO Jean Mongeau.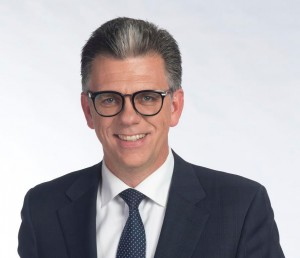 Less than one week after announcing the impending departure of Jean Mongeau, CBC has selected a successor.
Donald Lizotte, formerly of Quebecor, has been named GM and CRO of CBC Media Solutions. He will report to EVP Barb Williams.
For more than a decade he has guided business development at Quebecor, first through its affiliated telco Vidéotron and then, starting in 2013, with Quebecor Media. For five years he served as EVP of the company's advertising operations. In early 2019, he oversaw a pivot within the company to a new sales model, switching to an Advertising Network structure in order to streamline ad sales across Quebecor's various owned media, including print newspapers, magazines, radio, television, digital and OOH.
Under his direction, the company also saw TVA Sports get the exclusive French-language rights to Euro 2020 soccer. It also became the sole broadcaster of all Montreal Impact games. Quebecor introduced six-second ad units under his direction, and dived further into OTT and on-demand content formats.
Mongeau announced his impending departure last week, stating that he was leaving the company to pursue outside opportunities.
Lizotte will officially take over Mongeau's role Feb. 24, 2020. He will oversee all teams associated with CBC/Radio-Canada's self-generated revenue, including advertising as well as distribution and content-licensing streams.