CES Perspectives: Orion
Managing director Emily Douglas on the value of CES for media agencies beyond the show floor, and the balance between humans and AI.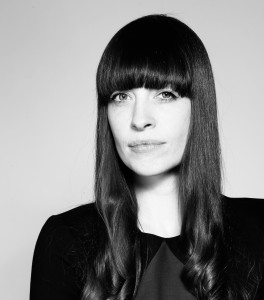 This week, MiC has caught up with CES attendees to discuss the impact of what came out of the exhibition this year. Today, Orion managing director Emily Douglas shares her experience firsthand.
You know that one year when you made a resolution to be healthier, transforming yourself into one of those gung-ho January gym-goers, much to the annoyance of all the regulars? Well, CES is like that gym, but for the advertising industry, where creativity is the muscle that is begging for a much-needed jolt. If you have not been inspired by anything truly innovative in some time, "attache ta tuque!" as we say in French, which basically means "get ready for what's coming".
By all accounts, the 2020 edition of CES appears to have been the most successful year yet, with growth in total attendance, exhibiting companies and a concerted effort towards a more diverse line up of speakers. On Twitter, mentions of the official CES hashtag were up 12% versus the year prior, in the first of two days of the conference alone. The most popular tech hashtags were #AI, #IoT and #robotics, no big surprises there*.
Aside from some of the to-be-expected drama (such as a booth showcasing a potato to make a point about useless gadgets, and the not-so-surprising backlash that stirred from including Ivanka Trump as a keynote speaker) there were plenty of great themes that stood out.
Among them were the tremendous rise of investment in climate tech, healthcare and a real push for diversity in the way that products actually work with consumers via ethical design. There is a delicate balance between humans and AI, where technology is only a solution insofar as humans are there to adequately guide it.
An unexpected highlight for me came from of the showroom tours, one courtesy of the IPG Media Lab, the other by Verizon. Once you get over the idea of moving as tour group with headsets, you truly understand the value of a curated experience, taking you through the array of breakthrough technologies, packaged with brilliant insights. That's how I discovered Eureka Park, the buzzy and more affordable startup section where many new products make their debut, crawling with investors looking to find – as CES puts it — their next unicorn.
There's no denying that the CES show floor is quite impressive to see, but I couldn't help but wonder with regards to attending the event, what's really in it for us media folks? Well, as with everything, you get what you put into it.
For me, the true value of CES is that it's also a gathering point for the advertising industry: clients, agencies, partners, you name it. While collectively, you witness these new, awe-inspiring innovations, many of which might not directly solve current client challenges, what CES does do is spur highly relevant and important discussions about what's next.
When I said earlier that creativity is like a muscle, I wasn't kidding. Innovation requires bravery, but it's by no means fail-proof. It's critical to flex your ability to incorporate it in order not to lose sight of it, to make it stronger, and to increase its influence. What better way than kick-starting the new year with collective inspiration in our quest to do our most impactful work?
If in the future you have the opportunity to attend, my advice is to take it. But heed these three tips for CES success: keep alert against the slew of distractions, don't take the red-eye home, and know that if you do attend, you are responsible for bottling up some of that magic and bringing it home north of the border.
*Data provided by Cam Gordon, head of communications, Twitter Canada
Read our earlier articles from Horizon and Mindshare.