Inside Cadreon's new social tool
The solution allows brands to extend their social creative to a network of trusted digital platforms.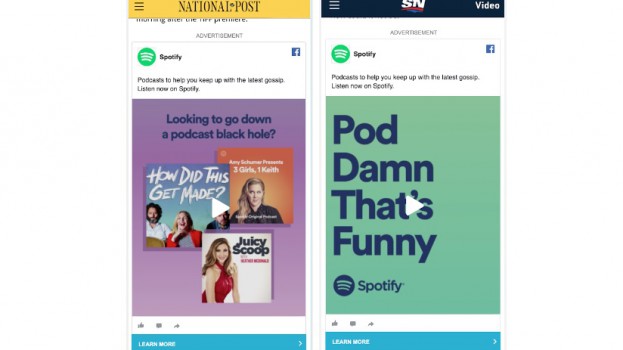 IPG Mediabrands shop Cadreon has created a new tool for brands to extend their social assets across multiple digital media platforms.
Michael Ingemann, managing director at Cadreon, explains to MiC that this solution, which works with posts from Facebook, Instagram (including the Stories format), Twitter, LinkedIn, and Pinterest, was inspired with a "channel-less world" in mind. "It's important that we make sure we keep addressing those intersections between platforms, when consumers change from one platform to another," he says.
Through the tool, officially dubbed the Cadreon Social Creative Extension solution, brands can extend their social assets, which have already been optimized and tested within their respective platforms, to advertising spots across select trusted online publishers, such as Sportsnet or the National Post, where they will be repurposed for addressable distribution. "Being able to scale that creative beyond social is a massive opportunity."
The solution also comes with third-party metrics, although Ingemann emphasizes that business metrics – beyond click-throughs – are the top priority. The tool also works with Cadreon's own data product for targeting, which allows advertisers to target people across platforms.
Although the tool was first executed with UM, Ingemann says it will be available to all agencies within and outside of the IPG Mediabrands network.
"We wanted to make sure it was developed with open architecture," he says. It has been gradually testing the solution, with around 20% of its clients currently in-market with the solution, and "close to half" of clients currently in the onboarding and exploration process. One of its early clients using the tool was Spotify, which optimized and integrated its high-performing social content across other publishers (pictured).
"We're seeing a continued uptick in interest as clients see the tangible benefits," says Ingemann.