Radio audiences are buoyant, and so are sales
Beyond news, Canadians are looking to escape through rock and country music – and advertisers are responding in kind.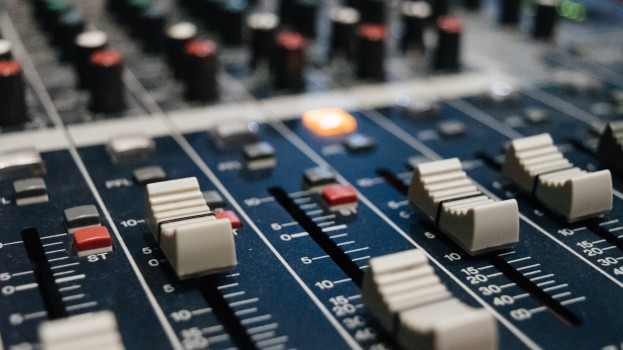 Radio is getting a chance to show its stuff during the COVID-19 crisis thanks to its reach and ability to both inform and entertain.
Recent research shows that while there is an obvious decline in the number of people driving and listening while commuting, according to Canadian Broadcast Sales total in-home tuning is up 70% for total tuning.
In addition, Simone Lawrence, director, Insights for Canadian Broadcast Sales, says there has been a shift in listening behaviour between this week and last. "Everybody has been tuning to radio to get information but there has also been an increase in listening in music formats. Classic rock, AC, and country radio are all up. People are now looking for an alternative to all the news coming in."
She says there has been a big increase in visits to radio websites as well. "In the west, stations have set themselves up as community news sites. Many small-town weekly newspapers have folded and radio has taken over that role. They have a portal for the community as well as the station website."
While consumption across platforms such as digital and television are up, many of those platforms have had difficulty monetizing their audiences. In Corus' Q2 call to investors, the media company admitted that sales this coming quarter will be greatly affected by a general downturn in ad spend. An ad spend recession is now considered inevitable, but according to Lawrence, radio isn't seeing much of a hit yet, and is in fact many stations are seeing a lift in sales.
Scott Stewart, president of VMC Media, says if he had been told three weeks ago that radio revenues were going to increase and be driven largely by a new, at-home audience getting in tune, he most likely would have laughed at that notion.  "While I am not surprised that time spent with the medium is stable or increasing – most media channels have as we move from out of home to heavy increases in in-home consumption – it's surprising to hear that ad revenue is increasing as well. I would have assumed that there would be significant impact to retail business and that ad dollars would be pulled down."
Lawrence says that would be true except that there's been a big influx of dollars from both Federal and Provincial Governments making use of radio's cross-country reach with COVID-19 messages. "Peloton is also a big new advertiser. It's a product people use in home and can order online. There is going to be growth and we're expecting that in a month, retailers will be coming back."
In addition to government spending, auto advertising has continued largely unabated on radio, according to the most recent Media Monitors reports. Finance is also a strong spender, while some QSRs are continuing with big buys.
Kevin Kivi, EVP, general manager, Horizon Media, expects radio numbers will continue to grow as more and more Canadians look to feel connected with their local communities, irrespective of how small or large they are. "Based on our recent Horizon Finger on the Pulse research findings, conducted March 16 and 17, Canadians are currently feeling very cautious and concerned about the COVID-19 crisis but this is very quickly going to swing a lot more towards being anxious, pessimistic and depressed."
That pendulum swing, he says, will likely dictate shifts in media consumption over the weeks ahead, and people will "collectively want to see less visual ongoing coverage of the COVID-19 crisis and will more so be turning to radio to get headlines on the hour is a less visual way." That's in line with findings from Mindshare, which also indicate that Canadians may be entering a state of news fatigue.