ICYMI: Programming updates from CBC, Quibi
Plus, Media Central has taken the next step in its acquisition strategy.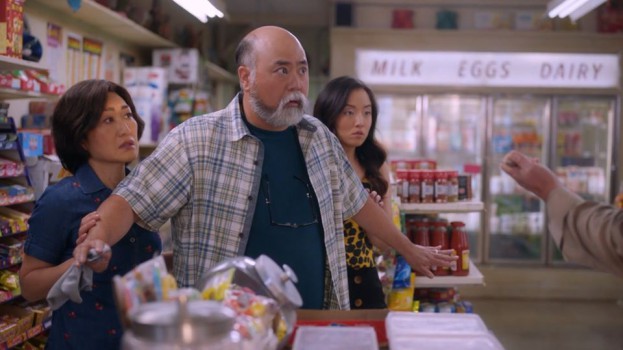 Appa and Umma open the shop for two more seasons
Kim's Convenience is back in business for another two seasons. CBC's renewal of the hit comedy series for two 13-episode seasons was announced to fans during the cast's live Facebook Q&A ahead of the season four finale on March 31. CBC spokespersons confirmed to MiC sister publication Playback Daily that the show's writers are currently working virtually and that no production start date for the upcoming seasons has been set yet.
Bell Media drops its Quibi programming details
Bell Media has dropped details on three of the programs it is developing as part of an exclusive agreement with streaming service Quibi. New short-form, daily, curated content will be produced for the platform under the banners Newsday by CTV News, Newsnight by CTV News and Sports AM by TSN. Newsday will be hosted by anchor Heather Butts and be made available on weekdays at 6:30 a.m. and 9:00 a.m. on weekends with Reshmi Nair heading Newsnight at 5 p.m. Sports AM will follow a similar availability schedule, with episodes coming online at 6:30 a.m. on weekdays and 9:00 a.m. on weekends. Lindsay Hamilton will serve as the weekday host, with Kayla Grey hosting on weekends.
Media Central forges on with acquisition plans
Media Central, the parent company that acquired alternative publications Now and Georgia Straight, is forging on with its goals to acquire more titles and attract up to 100 million Canadian readers. The company has officially engaged with Lightheart Management Partners to support its development strategy. Lightheart has been charged with identifying and evaluating alternative urban weeklies throughout North America for acquisition by Media Central. Despite this, Media Central is among the growing number of media companies that has had to temporarily cut staff amidst the fallout from the COVID-19 pandemic; several employees from Georgia Straight reported being subject to temporary layoffs on social media.