Quebecor takes its OOH programmatic
This year has been all about making the company a better destination for omnichannel plannin.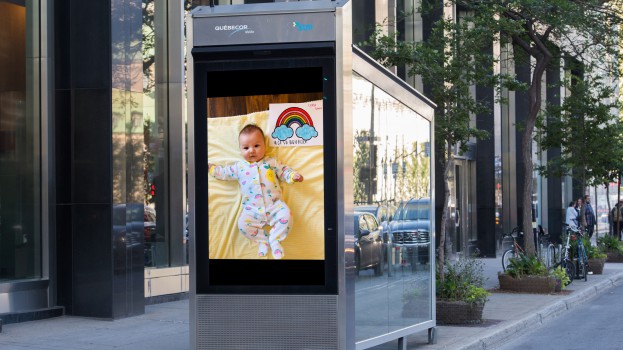 It's been a year of innovation throughout the Quebecor and Groupe TVA organizations and Quebecor OOH continues the trend with its new partnership with the Hivestack programmatic platform. Programmatic ad buys are now available on Quebecor's network of more than 120 digital screens in Montreal, Laval, Sherbrooke, Levis and South Shore Montreal, where eight more screens will be added on Aug. 25.
When Patrick Jutras, SVP and chief advertising office of Quebecor and Groupe TVA, took on that position last fall, he said Quebecor's long-term objective is to become the ultimate destination for omnichannel planning. This year has been all about meeting that objective.
In January, the company launched its 360o multiplatform advertising network, a single customer-centric point of contact. The deployment of programmatic DOOH is a step in furthering that goal.
The first SSP it's partnered with is another Quebec-based company, Hivestack, through which buyers can access Quebecor's digital inventory.
Quebecor has made a number of investments in its digital media as of late. Earlier this month, it centralized the digital purchasing of its OOH inventory through a partnership with Broadsign. And last month, it launched Receptivity, a platform that enables digital planners to target the most receptive possible audiences.