It's time for brands to look closer at women's sports
Passionate fans of women's sports say that more coverage is needed for pro sports leagues to reach their full potential.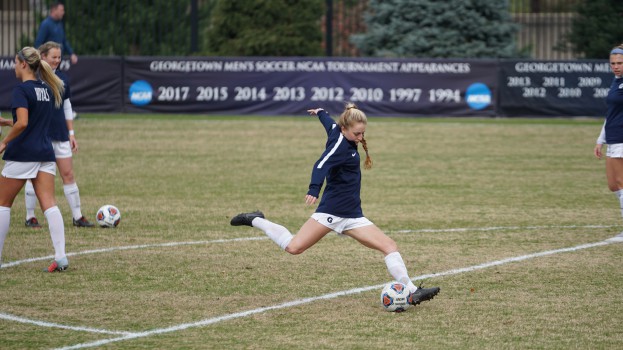 Canada's female athletes have made impressive showings on the world stage, yet it's obvious to anyone channel surfing or reading the sports page that men's pro sports gets substantially more media coverage.
A recent report from Vivintel's 2020 Sports & eSports Study says that fans of women's professional sports leagues are more passionate sports fans and consistently find ways to follow teams, players, and leagues, despite the lack of a regular broadcast schedule and are more positive about their teams than men's pro sports fans.
Leagues like the LPGA that do enjoy consistent exposure have shown a more regular following, perhaps indicating what women's pro sports leagues could potentially become. Although 76% of Canadian adults agree that women's sports are on the rise, so far that strong support has not resulted into coverage increasing to match that of men's sports.
While skewing female (55% vs 45% male), more than half of study participants say they would follow women's sports more if there was better media coverage. Even with low media coverage, half of Canadians are fans of women's pro sports leagues. A majority of adults (71%) agree that women's and men's sport should get equal attention.
The viewership of women's sports leagues is lower than for men's, with 27% more Canadians following the NHL over the NWHL. Over nine in 10 NWHL followers watch less than half of the season's games or just watch the finals and main events. The findings are similar for the WNBA vs the NBA, and those who do follow the WNBA need to seek it out. The number of followers of the NWSL is the lowest of the women's sports leagues with sporadic viewing unless it's a big game or event.
The number of followers of the LPGA is similar to the PGA, partly because of its consistent coverage on major broadcast stations. It has the highest number of followers who watch more than half of the season's matches.
Followers of women's sports are more likely to notice sponsors on TV (47%), followed by venues (23%) and OOH (21%). They also tend to support their teams through purchases of women's sports merchandise at the same level, or greater in some cases, than fans of men's leagues.