Exit interview: Rosanne Caron
Caron, who will retire at the end of this year, reflects on just how sophisticated the industry has become.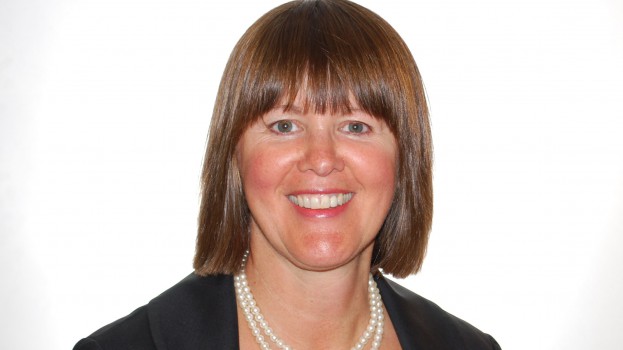 After more than 15 years as president of the Canadian Out of Home Marketing and Measurement Bureau (COMMB), Rosanne Caron has announced that she will retire at the end of this year, marking the end of a media career several decades long.
Before she hands over the reins to Amanda Dorenberg, Caron passes along some thoughts on her years at COMMB – including this most recent, unpredictable year, which saw a disruption in the growth of the overall OOH industry.
She shares her thoughts on competitiveness in the industry, where the media currently is with regards to measurement sophistication and why, even as digital becomes a bigger factor in the post-pandemic future, there's still a place for static.
The interview has been edited for clarity and length.
What have you learned during your time with COMB/COMMB?
There are a few key things that stand out for me.
The power of collaboration in unifying and strengthening the OOH industry. As head of an association, you have to consider different perspectives from multiple stakeholders. And while it may take time to reach consensus on association goals and priorities, the end result is worth it.
The OOH companies are fierce competitors, and this year with the COVID pandemic it would have been easy for the OOH operators to focus efforts solely on their own business. Despite the challenges of the pandemic, the companies have continued to collaborate to drive industry change to build a healthy and sustainable future for the OOH industry.
[Another lesson is] communicate, communicate and communicate. Strong member communication encourages participation and helps to resolve challenges. The challenges we face in growing the OOH industry in Canada are not unique. Other countries face similar changes whether it is audience measurement or regulatory challenges and there is significant value in sharing approaches and what's worked with association counterparts in other countries and through WOO – the World Out Of Home Organization.
 What accomplishments are you most proud of?
The formation of one OOH industry association, COMMB, [the merger of OMAC Out-of-Home Marketing Association of Canada and the former COMB] with responsibility for both measurement and marketing, which created greater cohesion and alignment.
[I'm also proud of] the commitment by the company members to move forward with new measurement methodologies to provide more robust and granular audience data a new planning system to facilitate campaign planning. The development of the new initiatives wouldn't be possible without the significant financial commitment and resources provided by the OOH company members.
Where do you see the industry heading?
Post-COVID I expect that OOH revenues will steadily climb as they were prior to the pandemic. The use of DOOH and programmatic will increase as they offer advertisers flexibility and control. COMMB plans to release new DOOH audience data at both the screen and spot level in 2021. The industry will need to create standards around data reporting and auditing.
I think there will be a renewed interest in the use of static non-digital OOH, especially among advertisers that need to create broad reach of their products and services.
The new audience data for both outdoor and place-based will have an impact on the buying and selling of OOH. Each outdoor face and place-based venue will have its own audience metrics allowing both buyers and sellers to determine which OOH formats best reach a target audience based on demographics, product users, and segmentation clusters. Advertisers and their agencies will have the audience information they need to justify OOH spend.