ICYMI: Wavemaker recognized for workplace culture
Plus, COMMB gets a new member and CBC's new show tackles "humour resources."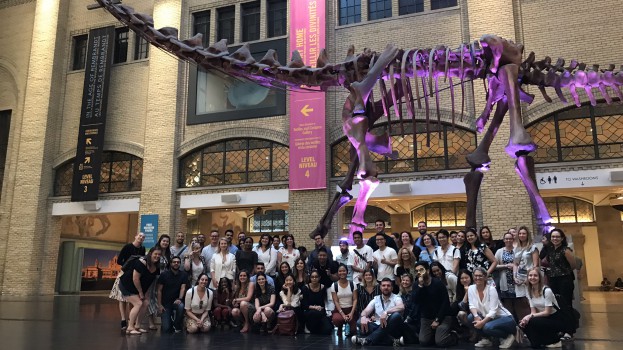 Wavemaker gets additional workplace culture kudos
After once again been named one of the best places to work in Canada in Canada, Wavemaker has received an additional bit of kudos. The GroupM shop was named 25th on the overall list of best workplaces for more than 1,000 employees in April (corporate trade shop Active International placed #22 on the list for companies with fewer than 100 employees). However, Great Place To Work Canada recently released its rankings of the Best Workplaces For Today's Youth. Other lists it's been named on throughout the year include Best Workplaces for Mental Wellness, Best Workplaces for Women and Best Workplaces for Inclusion.
Leading Outdoor joins COMMB
Leading Outdoor is the newest member of the COMMB. The Calgary-based, regional OOH company contains 12 digital Series 12 boards in the city. This brings COMMB's measured vendor count to 26 across Canada. The move allows Leading to provide its audiences with standardized audience measurement.
Sarah Silverman, Eric Andre and more to get "HR" coaching on CBC
By Kelly Townsend
Just For Laughs has wrapped production on a new timely and pandemic-friendly comedy for CBC starring Canadian comic Jon Dore. Humour Resources is a 6 x 30-minute series shot remotely between August and October. Dore stars as a retired comedian who becomes an HR manager for comics, virtually coaching them on the appropriateness of their material and their "workplace" behaviour. Such comedians include Sarah Silverman, Tom Green, Eric Andre and more. It is expected to premiere on CBC and CBC Gem in winter 2021.
An expanded version of this story appears in Playback.