People Moves: GroupM global, TLN and more
Plus, La Presse staffs up at the senior level as it focuses on transformation.
GroupM's promotions focus on platforms, policy and paid social
GroupM is aiming to strengthen its relationship with publishers and platforms on a global scale. It's promoted Kieley Taylor to global head of partnerships as part of its investment team. Her primary focus is to design and implement its partnership strategy with a focus on Google. Taylor had previously been global head of social. With Taylor's promotion, Amanda Grant, former head of paid social for APAC, has been elevated to global head of social. The agency says the stronger relationships resulting from these promotions will not only allow it access to new products and innovative media approaches, but also give it a better foundation to take a firm stance on data ethics and consumer privacy when it comes to how partners can improve.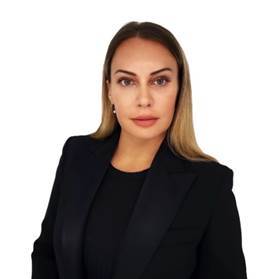 TLN adds to its accounts team
TLN Media Group has added Irena Koutcher to its national accounts team. Koutcher's role will focus on developing media solutions that connect brands to communities across Canada using traditional, digital and experiential media platforms.
Previously, Koutcher managed accounts for Torstar subsidiary VerticalScope, and has also held similar roles at Reader's Digest and TC Media.
La Presse focuses on company culture with new hire
Angela Kourouklis is the new VP of human capital management at La Presse, reporting to president Pierre-Elliott Levasseur. Levasseur says Kourouklis' background will help ensure the implementation of key initiatives that will be a big part of La Presse's evolution. As La Presse has established its new identity as a 100% digital organization, many of its hires have focused on technology and programmatic; in August it hired its first-ever director of programmatic sales and it has increasingly focused its culture on technological development. Throughout Kourouklis' 20 years in human resources management, this is her first job in the publications industry. She will assume her new duties Nov. 24.