MKTG picks its new leaders
David Chong and Andrew Shulman are longtime consultants whose backgrounds will help brands pivot to digital activations.
One week after seeing off former CEO Michael Beckerman, MKTG has chosen its new leaders.
Rather than pick a single CEO, the sponsorship and entertainment partnership agency is appointing two co-managing directors, Andrew Shulman (pictured below right) and David Chong (pictured left).
Both are considered veterans within MKTG and the industry itself, having each been with MKTG for more than 10 years.
In addition to Chong and Shulman's leadership, founder Brian Cooper will maintain his position as chairman, playing an active role in the overall leadership of the shop.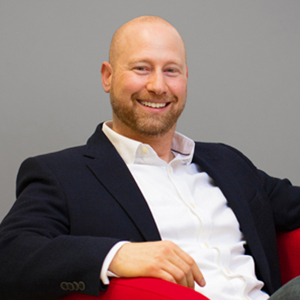 Both Chong and Shulman come from the consulting side of the business, which Cooper tells MiC is an essential background for a leader of an agency like MKTG to have – especially now.
"The activation side has always gone hand-in-hand with consulting," says Cooper. "But the activations are changing, and I don't think the consulting aspect is changing. If anything it's becoming more crucial. Because right now, everything has to be an online activation, people are very limited in their activations. That's where that consultation side comes in. You can't veer from the strategy."
Having two leaders who have spent their careers being highly client-focused is a real plus, says Cooper, because right now, every one of its clients is facing a unique challenge. Take, for example, the Scotiabank Arena, for which MKTG negotiated the naming rights several years ago. Cooper points out that it used to have 285 events every year. "It hasn't had one in nine months."
Shulman and Chong have slightly different backgrounds – Chong comes from a research and actuary background, while Shulman, an MBA, started on the brand side (CPG), but Cooper notes that they've both honed critical skills while working on key accounts for MKTG including Scotiabank, as well as major advertisers like Sun Life and Intact Insurance.