Torstar and Golf Town partner to buy SCOREGolf
The acquisition will give advertisers greater access to a growing and highly-engaged audience of golf enthusiasts.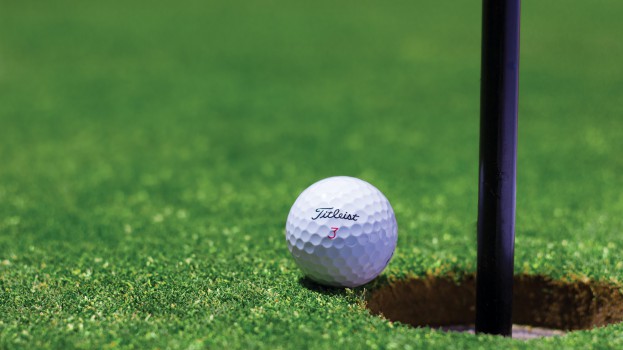 Torstar has entered a new partnership with retailer Golf Town to purchase SCOREGolf magazine and its related assets.
The acquisition, done through a new equal joint venture, includes SCOREGolf, its content and properties including SCOREGolf.com, television and video content production, plus the magazine's popular rankings of Canada's top 59 public golf courses and top 100 golf courses.
Previously owned by Canadian Controlled Media Communications, SCOREGolf launched in 1980 and is now the largest circulated golf publication in Canada. Publisher Kim Locke will continue in that role, along with the team that creates the magazine and website. Torstar will now handle ad sales.
Michael Beckerman, who joined Torstar as chief client officer in November, says golf is a growing category with a demographic of great interest to advertisers, even those outside of golf and other sports. Once seen as an "elitist" pastime, golf's core demo has become more reflective of Canada, skewing a bit higher than average in terms of household income but showing growing ethnic diversity as well as a local, grass roots component.
Golf Town, the largest specialty golf retailer in Canada, has long had increasing player participation across Canada as one of its primary business objectives, something Torstar says it is committed to supporting. Golf is currently experiencing record participation rates, with an estimated six million Canadians playing the sport and 300,000 people working in golf-related businesses.
Fred LeCoq, CMO for Golf Town parent company Sporting Life Group, previously told Media in Canada sister site strategy that golf participation has been more resilient than other sports to the impact of the pandemic, due to it being played outdoors and in a social distancing-friendly setting. Despite its stores being closed, it has been keen on ways to reach still-engaged golf fans, primarily through different content plays.
Beckerman expects this deal to be the first of many interesting acquisitions to come from Torstar, but this one fits in with the commitments from both Torstar and Golf Townto content – and getting more of it on Torstar's different properties and in front of consumers in Golf Town's customer database.
"Content is at the core of interest for our subscribers and advertisers," he says. "We're going to take a lot of the content across Star properties – and we've got Sing Tao and VerticalScope. Golf Town has a database of over a million golfers so they're also looking for unique content for in-store and online, so content is going to play across many platforms."