ICYMI: Competition Bureau closes Postmedia-Torstar investigation
Plus, iHeartRadio has a new national brand and Quibi's content may have a home on Roku.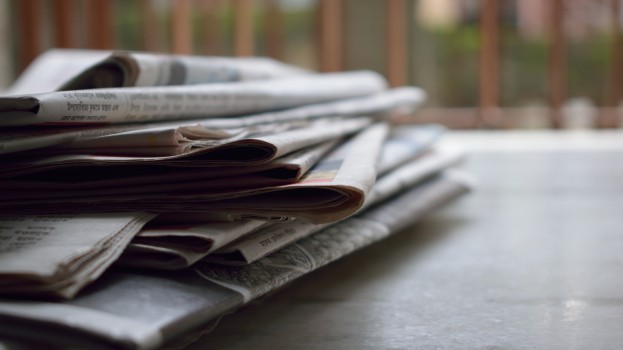 Competition Bureau finds no evidence of wrongdoing in Postmedia-Torstar deal
Canada's competition watchdog has closed an investigation into a deal between Postmedia and Torstar that saw the news orgs trade and subsequently shut down dozens of small newspapers.
In 2017, the two publishing companies reached a deal to exchange 41 local and community properties, 36 of which were closed shortly thereafter. This prompted an investigation by the Competition Bureau, which was looking into whether the companies agreed in advance to close the titles and not compete in the regions where the newspapers were located.
In a statement released late Thursday, the Bureau said no further action was warranted, as it found no clear evidence of anti-competitive behaviour. Postmedia president and CEO Andrew Macleod said in a statement that he was "happy to have this matter and the associated pressure and cost behind us," before urging the Bureau – as a Torstar spokesperson did in their statement – to turn their attention to "foreign digital monopolies," referring to the likes of Google and Facebook, which news outlets have said are getting an unfair share of revenues generated by news content.
iHeartRadio launches new contemporary radio brand
MOVE Radio is the newest national brand in the iHeartRadio stable of radio stations, focused on a contemporary music mix that plays "the biggest hits and favourite blasts from the past" in addition to local news and information.
Ten stations – in Vancouver, Ottawa, Halifax, Brockville, Fredericton, Kelowna, Kingston, Niagara, Penticton and Peterborough – have been rebranded, while local morning shows and on-air personalities have been retained. Weekends will feature local programming as well as MOVE Radio's Exclusive at 40 with Ryan Seacrest, a program that highlights the top 40 songs of the week on MOVE Radio stations across Canada.
Roku may the new home of Quibi
Roku, best known as a maker of streaming devices and TVs, is close to acquiring the content catalog of failed streaming service Quibi, according to a report in the Wall Street Journal.
The Quibi streaming platform launched in April 2020 with a focus on short-form content, but announced it would be shutting down a mere six months later in October. While Quibi managed to secure some high-profile names and actors for its programming, the quality of its shows failed to pull in many subscribers, as the lineup was largely cobbled together from pilots and programs rejected by other networks.
Despite that, the purchase of the streaming rights to the Quibi catalog would continue a recent push by Roku to not just make streaming devices, but to also stream its own content on them – such as through the ad-supported Roku Channel, which has more than 40,000 free movies and TV shows – in an attempt to compete with Amazon and Netflix.