ICYMI: Metroland creates new content, ad sales roles
Plus, Havas' Colin Kinsella has departed and Canada Post is ending its epost service.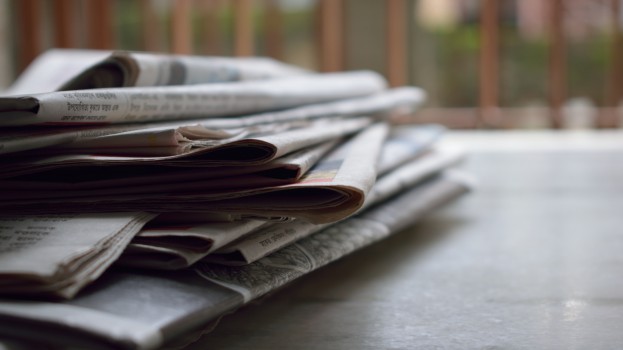 Metroland realigns a pair of executive roles
Metroland Media, a division of Torstar containing its community news outlets, has created two new mandates for two long-time execs.
Dana Robbins, previously VP and regional publisher for Metroland East, has been appointed to VP, content, community and operations for Metroland. A new role at the company, Robbins will oversee content and community-based editorial strategies to deepen connections with the communities Metroland serves across all of platforms, in addition to overseeing circulation and distribution. He will report to Jordan Bitove, publisher of the Toronto Star, in his
content and community roles, as well as to Torstar EVP Ian Oliver, for his operations duties. Robbins was previously editor-in-chief of the Hamilton Spectator before moving to the business side at Metroland.
Kelly Montague, previously VP and regional publisher for Metroland West, has been appointed to the new role of VP, community sales. Reporting to Oliver, Montague will oversee local advertising for Metroland, spanning all Ontario markets. Montague has been with Metroland for more than 25 years, beginning in the Halton Region sales division.
Colin Kinsella leaves Havas
North American CEO Colin Kinsella has left Havas Media this month to pursue new ventures. Global CEO Peter Mears will be taking over Kinsella's duties overseeing the operation across the continent.
Kinsella joined Havas in 2016 after holding similar North America-wide leadership roles at Mindshare and Digitas.
Canada Post to end epost service
Canada Post has confirmed that it is in the process of winding down epost, the crown corporation's digital document sharing service. Epost, first launched in 1999, was primarily used for corporate clients to securely send documents, namely bills and statements. With those services now being overtaken by other companies or clients' own internal systems, Canada Post has informed clients that the service will no longer be offered at the end of 2022, and is working with them to transition to other channels.
The crown corp has not publicly revealed revenue generated by epost in some time, but said back in 2010 that it more than offset declines in revenue from traditional mail delivery that were just beginning at the time. Since then, Canada Post has shifted its focus on parcel delivery for ecommerce orders, as well as its direct mail offering for advertisers.