Onlia adds custom content to its mix with Torstar partnership
The digital insurance brand hopes a series of cross-platform content plays will add thought leadership to an awareness-focused strategy.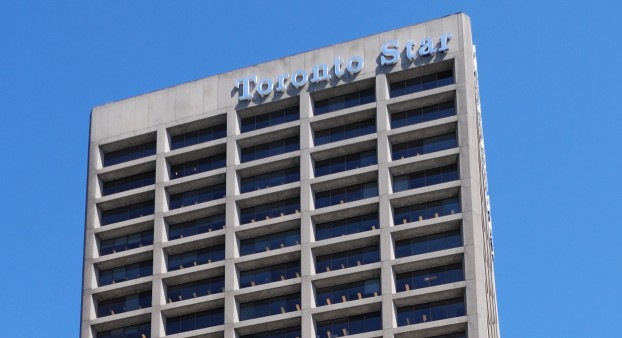 In order to build more familiarity, trust and, ultimately, develop more reach with Canadians, digital insurance provider Onlia has partnered with Torstar for a long-term integrated marketing campaign, including custom content collaborations, sponsorships and media activations across all of the publisher's channels.
The Torstar collaboration has been mapped out across 2021 as part of a different marketing strategy to "build transparency and thought leadership in the insurance industry," Olivia van Eyk, head of marketing at Onlia, tells Media in Canada. "We're using this partnership as an opportunity to reach Canadians throughout the different touch points in their lives when and where they're thinking about safety and insurance."
Onlia has been in-market for two years and is only available to residents of Ontario. To date, it has relied heavily on always-on TV campaigns supported by OOH advertising, display, social and search activations to build awareness. Those efforts will continue, as awareness is still important for the young brand, but the placements within Torstar properties also aim to put it in the same conversation as legacy insurance companies, instead of just being seen as an upstart challenger.
Tortar initiatives include a custom content hub on The Star's website, high-impact print placements such as community paper cover wraps, backing a thought leadership initiative with The Kit around International Women's Day and sponsorship tied to The Star's "Millennial Money" podcast series. It will include the full scope of digital marketing opportunities across Torstar channels, from social native display, outstream, mobile, and email marketing, van Eyk says.
"Most Canadians look at insurance as something quite complicated," she says. "It's been dominated by brokers, who Canadians rely on to understand the insurance products they're purchasing." The content collaborations and sponsorship initiatives will be designed to educate and empower people when it comes to buying insurance, and build trust when it comes to doing so online.
Onlia has also created "integrated insurance widgets that live across the Toronto Star digital ecosystem," van Eyk adds, pointing to conversion opportunities in the Wheels section, the publication's travel resource guide and the community real estate section.
The Torstar partnership accounts for approximately an eighth of Onlia's marketing spend, van Eyk says, working alongside the company's other brand campaign initiatives.
Torstar is increasingly looking to develop more strategic partnerships like this. "We are finding many clients are looking not just at the media assets and pricing but more and more at the ability for brands to tell their story," Michael Beckerman, chief client officer at Torstar tells MiC. "Strategic partnerships help enable that story to unfold and also provide flexibility to create products that find unique audiences."