Canadians' trust in news could herald a boost in spend
Spending in newspapers is expected to be stable, but digital spending around news content could increase.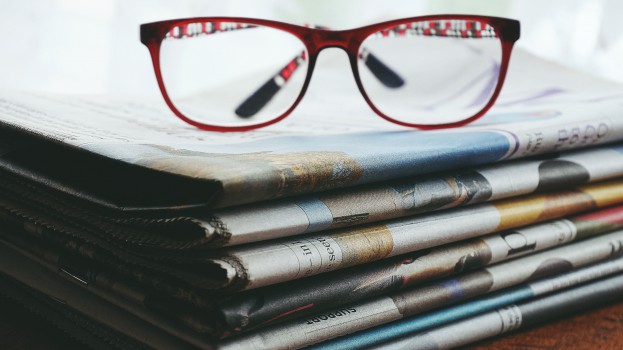 This past year has shown that Canadians trust news media to provide safe and credible environments for consuming content.
Recent studies back up a fact that many publishers have been touting amid their coverage of things like the COVID-19 pandemic, the dangerous rhetoric of politicians like Donald Trump and the fight against online misinformation. And that trust extends to the ads they run.
In particular, data from Totum Research found ads in printed newspapers continue to be trusted more than any other traditional or digital format. More than half (52%) of Canadians trust ads in print newspapers, exceeding TV programs (44%), radio programs (44%), and magazines (38%). For ads in digital formats, newspaper websites are still the most trusted (39%), compared to websites for TV stations (35%), radio stations (36%) and social networks (21%).
That trust factor is powerful when combined with an uptick in readership – 33% of Canadians started reading more newspaper content since the start of the pandemic, and 43% intend to read as much post-pandemic. That has helped push the expectation that ad spending in newspapers, especially their digital formats, will increase this year.
"I am not seeing a movement either up or down for print, but hopefully there will be an increase online for newspaper content," says Karine Courtemanche, CEO at Touche! "That is very much in line with the stance we took to support our Canadian ecosystem, because we know it is made of critical journalism sources rather than just following impressions online and not knowing what content it is associated with."
Courtemanche says Touche! is spending a lot of time educating clients on how the media environment in which they advertise has an impact on how their message is perceived.
"We believe digital content that is backed by critical journalism is something that will be talked about," she says. "This entire movement of fighting fake news and how, through their media decisions, advertisers can have an impact on the system."
Michael Beckerman, chief client officer at Torstar, says trust is helping newspaper advertising and print subscriptions grow, although subscriptions are not growing at the same rate in print as the rapid increase in digital subscriptions.
"We are certainly seeing c-suite marketing leaders giving direction to their agency partners to ensure support of Canadian owned and operated media and the newspaper business is a beneficiary of that direction," he says.
Another promising factor is the prospect of a cut of revenue for news content shared by global digital media players. Kevin Kivi, GM of Horizon Media, says there's a lot of attention right now on the developments in Australia, as the government has introduced legislation to force Facebook and Google to negotiate with publishers on payment for sharing news content. Canada's government has signalled that it plans to follow suit – alongside legislation that would force companies to more vigilantly moderate the content on their sites – with Heritage Minister Steven Guilbeault saying an alliance with other countries is in the works to counter the size of tech giants.
"Imagine the healthy and trusted media economy we'd all have if Google and Facebook had to make 'fair payments' to the news media for this content," Kivis says. "There is no doubt in my mind that we are at the beginning of a renaissance of printed media. I think its driven by so many factors, but ultimately trust is one factor as is people's habits during lockdown and COVID-19.  Most working Canadians likely want less screen time, so if that means that they get trusted news in other ways, it'll have a positive impact on printed media."
Kivi thinks people are well and truly over the short termism that is 'click bait' and punchy sensationalist journalism. He says, like Australia, Canada has benefited from a healthy news media economy that has prided itself of local journalism and solid reporting – but that has, unfortunately, been decimated in recent years as publishers have shrunk or closed local newsrooms.
"Should rules change both here and in Australia, and local publishers are paid their fair share, then there is no doubt we will see a change in the media economy," he says.