The Rookie returns to the top: Numeris
CTV programming continued to dominated the TV rankings nationally, alongside strong NHL hockey viewership.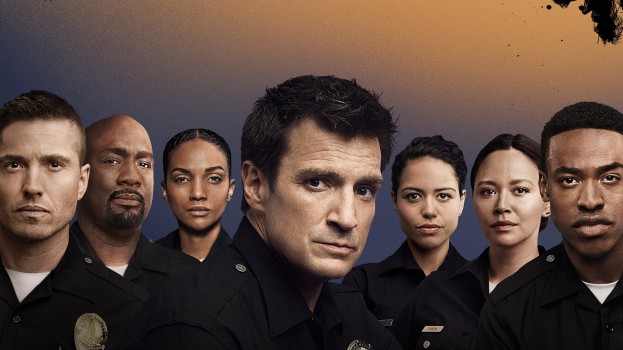 CTV programming swept the national TV rankings again, with The Rookie reclaiming the top spot with 2.12 million viewers, according to the latest data from Numeris for the week of Apr. 12 to Apr. 18.
Programming in French Quebec stayed relatively the same, with the CBC/SRC's En direct de l'univers ranking number one in the province with 1.75 million viewers, followed by Star Académie (1.48 million), which was recently reupped for another season, and SRC's talk show, Les enfants de la télé, supplanted Infoman in fifth.
The COVID-related postponement of Hockey Night in Canada's Leafs and Canucks tilt saw it popping up on Vancouver and Toronto TVs on Sunday, Apr. 18, with NHL Hockey in general proving popular in most markets.
New Amsterdam on Global, and History's The Curse of Oak Island also made it into the CTV-dominated top five charts.
National
The Rookie on CTV Sunday at 10 p.m.: 2.12 million viewers
Blue Bloods on CTV Friday at 10 p.m.: 1.84 million viewers
Grey's Anatomy on CTV Thursday at 9 p.m.: 1.82 million viewers
The Masked Singer on CTV Wednesday at 8 p.m.: 1.66 million viewers
Magnum P.I. on CTV Friday at 9 p.m.: 1.6 million viewers
Quebec (Francophone)
En direct de l'univers on SRC Saturday at 7 p.m.: 1.75 million viewers
Star académie 2021 – Le variété on TVA Sunday at 7 p.m.: 1.48 million viewers
Tout le monde en parle (en direct) on SRC Sunday at 8 p.m.: 1.22 million viewers
Alertes on TVA Monday at 9 p.m.: 1.2 million viewers
Les enfants de la télé on SRC Saturday at 8 p.m.: 1.19 million viewers
Toronto/Hamilton
NHL Hockey – Leafs at the Flames on Sportsnet Tuesday at 7:30 p.m.: 443,000 viewers
Grey's Anatomy on CTV Thursday at 9 p.m.: 436,000 viewers
HNIC – Leafs at the Canucks on Sportsnet Sunday at 7:00 p.m.: 416,000 viewers
Blue Bloods on CTV Friday at 10 p.m.: 392,000 viewers
The Rookie on CTV Sunday at 10 p.m.: 381,000 viewers
Montreal
Station 19 on CTV Thursday at 8 p.m.: 67,000 viewers
The Conners on CTV Wednesday at 9 p.m.: 64,000 viewers
The Rookie on CTV Sunday at 10 p.m.: 64,000 viewers
Grey's Anatomy on CTV Thursday at 9 p.m.: 64,000 viewers
Bob (Hearts) Abishola on CTV at 8:30 p.m.: 59,000 viewers
Edmonton
HNIC – Oilers vs. the Jets on Sportsnet Saturday at 7:00 p.m.: 108,000 viewers
The Rookie on CTV Sunday at 8 p.m.: 106,000 viewers
Magnum P.I. on CTV Friday at 10 p.m.: 97,000 viewers
New Amsterdam on Global Tuesday at 8 p.m.: 88,000 viewers
The Curse of Oak Island on History+ Sunday at 10 p.m.: 80,000 viewers
Calgary
The Rookie on CTV Sunday at 8 p.m.: 104,000 viewers
Blue Bloods on CTV Friday at 8 p.m.: 86,000 viewers
Station 19 on CTV Thursday at 9 p.m.: 83,000 viewers
New Amsterdam on Global Tuesday at 8 p.m.: 81,000 viewers
NHL Hockey – Flames vs. the Canadiens on Sportsnet Wednesday at 5:00 p.m.: 77,000 viewers
Vancouver/Victoria
The Masked Singer on CTV Wednesday at 8 p.m.: 211,000 viewers
The Rookie on CTV Sunday at 10 p.m.: 147,000 viewers
HNIC – Canucks vs. Leafs on Sportsnet Sunday at 4:00 p.m.: 146,000 viewers
Blue Bloods on CTV Friday at 10 p.m.: 144,000 viewers
Magnum P.I. on CTV Friday at 9 p.m.: 134,000 viewers