Canada Life the new naming sponsor for the Winnipeg Jets stadium
The 10-year agreement officially starts on Canada Day, though Bell MTS remains on as the venue's telecom partner.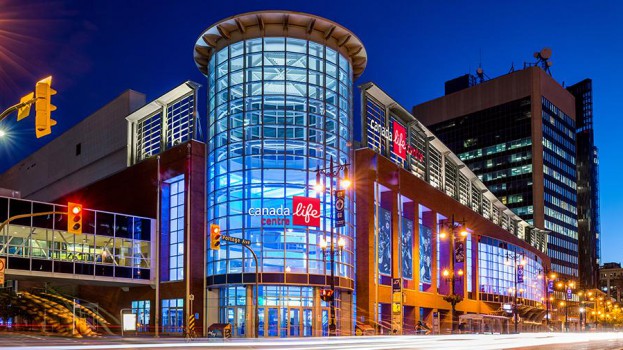 Canada Life and True North Sports and Entertainment are renaming the Bell MTS Centre – the home stadium of the NHL's Winnipeg Jets and American Hockey League's Manitoba Moose – to the Canada Life Centre in a 10-year sponsorship agreement that includes branding, media, hospitality and community assets for Canada Life.
"We are thrilled to introduce Canada Life to all Canadians in this big and bold way and build on the momentum our company has achieved since moving to one brand in the Canadian market," Jeff Macoun, president and CEO, Canada, Canada Life, said in a statement.
While the Winnipeg, Manitoba-based arena's name change and the strategic relationship between Canada Life and True North officially takes place July 1, 2021, it will reportedly take a number of weeks to replace the signage currently in place throughout the facility. Canada Life estimates that all new signage will be in place by September, in time for the next NHL season.
While the new partnership will have the venue changing its name and branding, True North also announced a new multi-year partnership with Bell MTS, renewing the long-standing agreement as official partner of the Winnipeg Jets and Manitoba Moose and official telecom provider of the home ice venue.
The new deal features new behind-the-scenes player-focused content produced by True North Sports and Entertainment and exclusive to Bell, and notes that the Bell logo will continue to adorn Jets helmets for the next five seasons.
The arena holds over 140 events each year, and – before COVID-19 – could accommodate just over 15,000 fans during hockey games, and over 16,000 for concerts.