ICYMI: Dentsu launches Media Partner Appreciation Day
Plus, the Globe launches a co-branded retirement content hub and Tero taps Larouche.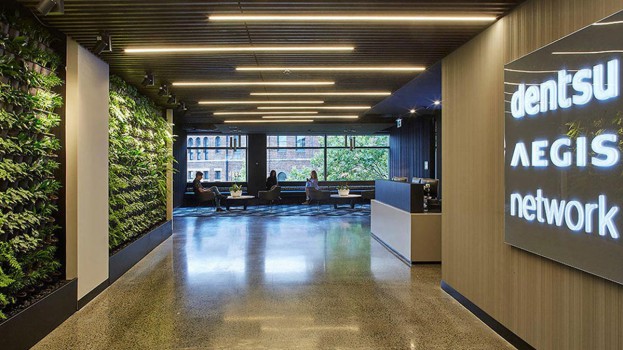 Dentsu creates scholarship to help show appreciation for media partners
This past Wednesday, Dentsu Media launched what it hopes will become an industry institution during a virtual thank you to its media vendor partners, Media Partner Appreciation Day.
During the event, the agency announced an annual scholarship to an aspiring media sales professional on the publisher side, though with shutdowns and erratic school schedules, the details have not yet been firmed up.
Additionally, the intention is for every employee at Dentsu to thank someone in the industry on the third Wednesday of every June. Over 450 personalized thank you messages were sent out to acknowledge the above-and-beyond work media vendors do for the agency, particularly over this past year.
Alex Panousis, CEO, Dentsu Media Canada, says sales partners have risen to the challenges the agency has thrown their way throughout COVID-19 – and they've done it with a smile on their face while they deal with the struggles associated with COVID. "It's a win, win, win when it come to working with partners. We believe a buoyant Canadian media sales industry is critical for us. We want to make sure they feel that as well."
Devyn Perry, VP client leadership at Carat Canada, adds that while there has been a lot of talk about the impact COVID-19 has had on agencies, clients, and media properties, no one has talked about the impact COVID has had on the media sales industry. "When so much has changed, up and down, moving things around, moving dollars, opening and closing, they really came to the table to do a lot for us as an industry."
The Globe and Mail launches co-branded content hub for retirees
The Globe and Mail has created a retirement content hub in partnership with Purpose Investments to raise awareness among targeted consumers interested in retirement information.
The new section, Sixty Five, provides a different view on retirement, approaching it as a beginning rather than an end. The first stories cover wellness, hobbies, entrepreneurship, fitness, investing and family planning, with further topics determined in part by using data from Sophi, The Globe's AI-powered optimization, prediction and automation platform that helps editors understand content trends that will be valued by readers.
The new site offers contextually relevant editorial content for Purpose's new Longevity Pension Fund, raising awareness among targeted consumers who are interested in quality retirement information. Sixty Five content will be supplemented by a six-part series in Globe Advisor that's relevant to big-picture retirement planning challenges Canadians are facing and what advisors are doing to provide strategic support.
Purpose Investments worked with Epitaph Group to develop the media strategy and execution around the new partnership, and Conflict Advertising to develop brand strategy, identity/branding and advertising.
Tero taps Larouche for new product launch
Tero, a Quebec-based company focused on providing consumers with an eco-friendly and local solution to transform table waste into natural fertilizer, has selected Larouche as its agency of record, handling the branding, marketing and media planning around the launch of its composting product.
The Tero prototype was designed four years ago and brought to life through a 2019 crowdfunding campaign that raised nearly $1,750,000 in just over a month. Since then, the company has continued to gain followers and the organization has tapped Tero to help it take the next steps for growth.
Larouche's mandate is to help the Tero team develop strong and sustainable positioning in both French and English markets.
With files from Patti Summerfield.