Time well spent: a 30-year retrospect
After three decades in the business, Sheri Metcalfe reminds us that despite advancements, there are universal truths maintaining media's pivotal role in advertising and marketing.
Earlier this month, Sheri Metcalfe announced that she would be stepping down from her role as co-managing director at V7′s Jungle Media at the end of June to explore new opportunities.
After over 30 years, she shares a look back at her time in the media space with Media in Canada, noting that while some things may never change, her retrospective sign off provides a warning. Be wary of leaning too hard on the technological enhancements inherent in media's progress, and remember there's both art and science in what media agencies do.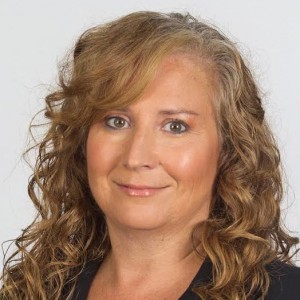 By Sheri Metcalfe
In my first role as media estimator at Young & Rubicam, back when media was integrated into one-stop communications shops, my cubicle window overlooked the corner of Bay and Bloor in Toronto. I would arrive at work, feeling equal parts energetic and confused because I was excited about the work we were doing – getting newspaper, magazine and television campaigns to market – but I was often a bit lost about the mechanics and complexity of it all. I would arrive every day at 9:15 and rarely leave before 6:30 (some things about this business never change), and I'd be dressed in work-appropriate attire like a skirt, blouse, heels and pantyhose. Pantyhose were mandatory in those days.
Media presentations were much like they are today, but everyone was smoking in the boardroom: a leftover habit from the madmen era. In some ways, media was a "backroom" function then, as the account service department owned the relationship with the client, which was a good thing because we were quite busy: up to our knees in paper reports, faxing and face to face negotiations with sales reps often over lunch and drinks at the Pilot or Hemingway's in midtown Toronto's Yorkville area.
Before the internet, a campaign launch would deliver over 80% reach in one day. Media drove significant scale and "TV appointment viewing" combined with A-section double-page spreads would quickly drive brand and campaign awareness. And we knew it worked, after years of benchmarks established by campaigns, we had plenty of data to back-up the efficacy of brand launches that delivered sales via the consumer journey (or purchase funnel as it was known then). It was after the internet came along that we began to question attribution of brand campaigns, due to the novel beauty of "cost-per" modeling, combined with declining readership of print and viewership of TV.
The exponential growth of media channels, in my thirty-three years, has been an incredible paradigm shift, to say the least. With 60+ different channels for consumers to enjoy, and hundreds of options within each, the media practitioner's role has evolved to become central to the communications industry, and we earned a seat with the client at the boardroom table by the late 90s, early aughts. The boardroom ashtrays and boozy-Yorkville lunches were replaced with boxed organic or vegan options and laptops for lunch-hour meetings (pre-COVID, of course). Digital strategists, digital buyers, engineers and statistics PhDs became part of the typical media team, as the complexity of tech demanded it, and media companies began to break away from creative shops to set up companies that were entirely focused on the media ecosystem.
The evolution of the industry was in full swing.
Digital media today has perfected a science-based, decision-making process, designed for optimization purposes, which is good, but it is now bleeding into creative for developing ad copy, which, in my opinion, is bad. Sure. This data can tell us how to optimize within the "machine," however it has partly caused the industry to begin questioning the effectiveness of traditional media and innovative brand ideas.
The normalization of tracking and attribution has us relying on the science while simultaneously becoming nervous about the art. It's a false choice, in my opinion. The science is impressive, and real-time optimization and creative "best practices" have a huge role within effective advertising, but so do delight and poetic brand stories.
These two approaches are not mutually-exclusive, but rather they are complementary. We must build the kind of relationships in the industry, with our clients, media owners and creative agency partners to push both of these approaches forward and not just defer to self-serve buying as the most effective way to deliver a message.
Strategy and big ideas, founded in metrics, data and insights, should be channel-agnostic with each medium amplifying the idea in a unique way. Collaborative teams must nail the strategy to ensure the message resonates and succeeds. There is an art to it, and a science, and that's the beauty of our industry. Moreover, "human truths" haven't changed, and we must be brave enough to forge new paths. Brands deserve that of us.
The rise and domination of social media over the past decade is also something to marvel at and behold. We are fortunate to have it; it has changed many lives and brought people closer together but it has its downsides and we must continue to hold social media enterprises accountable for ridding unacceptable content from their platforms. Advertising agencies, along with clients and the digital companies themselves have work to do here. We can, and must, do better.
The years I've spent as a media specialist have been marked, above all else, by amazing friendships. My networks consists of intelligent, passionate and creative people, and while I'm incredibly proud of the work I've done, especially with the brilliant team at Jungle Media, it's the relationships that will remain a true stand-out. I will always be grateful for these wonderful years, and I am eager to watch the next-gen media folks drive this industry ahead in even more exciting (and delightful) ways.
Sheri Metcalfe established Jungle Media in 2010 with Cindy Drown, and will be maintaining an advisory role for the foreseeable future.