ICYMI: TD adds Toronto Ultra to its roster
Plus, Quantcast hires a chief privacy officer, Lactalis partners with fintech mobile wallet platform WhatRock and the NFL and Twitter expand their partnership.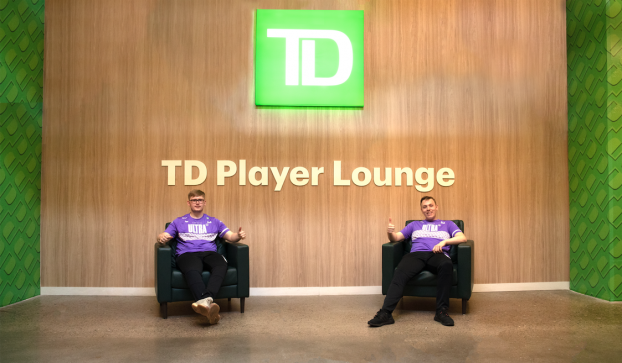 TD expands its sponsorship agreement with Overactive Media
TD Bank has added Overactive Media's Toronto Ultra to its sponsorship roster. The new sponsorship will see TD become the official bank of both the Toronto Defiant and Toronto Ultra Call of Duty franchises, as well as taking on the naming rights of OverActive's TD Player Lounge in the new 15,000 square-foot facility in Liberty Village in Toronto.
The expanded sponsorship agreement will see TD integrated into Toronto Ultra matches on the global Call of Duty YouTube broadcast, the creation of custom content, social media integrations and Toronto Ultra jersey patch placement.
In its second year of the Toronto Defiant partnership, TD will remain its official bank and will once again be bringing back TD Fan Appreciation Weekend in August. Additionally, TD is working with Toronto Defiant and the Vancouver Titans this fall on a new event called Canadian Overwatch Fest, a first-of-its-kind highlighting the importance and diversity of the Overwatch community and celebrating the game in Canada.
Quantcast bolsters its commitment to data privacy
In an effort to help Canadian customers navigate Canada's existing and proposed privacy laws, and counsel them on how to best approach advertising without third-party cookies, Quantcast has hired Min-Jae Lee (pictured below) as its new chief privacy officer.
While based in the U.S. her role will be managing Quantcast's global privacy operations, including Canada, helping customers and the industry effectively meet the new demands of privacy regulations around the world.
"As proposed Canadian privacy laws gain more traction, it can become difficult for companies to keep track of compliance obligations," Laura Main, managing director of Canada at Quantcast.
Lee holds a doctorate of law from Stanford and brings years of privacy-focused legal expertise in the tech sector, most recently serving as senior director of privacy counsel at Quantcast's competitor, The Trade Desk. Before that, she served as in-house counsel, specializing in data privacy, at both Spotify and Adobe, helping lead privacy programs.
Lactalis signs on as WhatRocks' first Canadian partner
Lactalis Canada, owner of brands like Lactantia, Cracker Barrel, Astro and Iogo, has partnered with Canadian fintech company WhatRocks to help its brands engage with consumers in a new and innovative way, but also to ensure a portion of its media spend can be allocated to charitable giving.
WhatRocks is a mobile wallet that allows brands to convert a fraction of their marketing spend dollars in fixed value blockchain tokens called Rocks. Brands can use this digital currency to reward registered WhatRocks users financially when they view or click on their WhatRocks-labeled digital ads. WhatRocks users can make donations to charities listed in their WhatRocks mobile wallet.
In turn, beneficiary charities can then cash out in actual dollars by reselling their Rocks to participating brands that will reuse them to reward users exposed to their next WhatRocks-labeled digital campaigns, creating a new relationship between brands and consumers that is less transactional, with both brand and consumer jointly contributing to the same social purpose.
With the announcement, Lactalis becomes a founding member and first Canadian partner of the WhatRocks community.
NFL and Twitter expand partnership through sponsored Twitter Spaces
The National Football League (NFL) and Twitter have extended their partnership with a multi-year agreement including expanded engagement formats and a full-season commitment to produce exclusive content on the platform's live audio featur, Twitter Spaces.
The NFL is the first sports league to partner with Twitter for sponsored Twitter Spaces. More than 20 have been planned for the upcoming NFL season, providing brands and fans another way to connect and engage with live NFL audio.
The NFL's Twitter Spaces will be available throughout the season, as well as in conjunction with NFL tentpole events including Kickoff, Super Bowl, the NFL Draft and more. The Spaces will include participation from current NFL players and other NFL talent to discuss season matchups and insights.