Best in MiC: Flexibility for talent is shaping how agencies return to office
As many begin pushing back-to-office plans to 2022, what works best for staff is being taken as the guiding principle.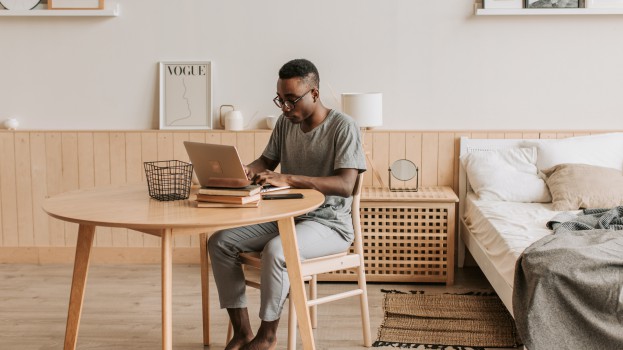 This story – which was among the most read within the last month – was originally published in CARD's sister publication Media in Canada. 
While Canadians are itching to get back to their normal lives following the pandemic, that doesn't mean agencies are rushing to get back to the office.
"Our focus is on the safety and wellbeing of our staff, their families, and their commutes into the office, as well as our clients – irrespective of the restrictions that are in place," says Kevin Kivi, EVP and general manager at Horizon Media. "Our employees have been through enough stress dealing with school openings and closures, lockdowns, travel restrictions, distance from families and so forth. Why add another layer of stress about returning to the office, when we have been working so well from home, for so long?"
Kivi says it was important that the agency look to the future and not the short term, so whether employees work from home for an additional two months or six months, the focus will be on providing flexible solutions, creating an environment that provides individualized work experiences with no mandates.
Flexibility is also at the heart of Glassroom's return-to-work strategy. Scott Stewart, general manager, says the agency has been taking an employee-first approach to determine what's right. "As much as WFH has had its limitations, there's also been some upside, so we plan on integrating best practices from each structure to build the optimal version of what the new office culture will look like – one that's both safe for our employees to collaborate and maximizes our operational capabilities."
Leith Mellors, chief people officer for IPG Mediabrands, says that over the past 18 months where the agency has operated in a fully remote environment, a lot has been learned about effective collaboration, building culture, and exemplary client service in a wholly virtual setting.
The company is embracing the best of remote and in- office work, and currently planning on offering a hybrid working model, tentatively slated for January, which will allow its people the flexibility to work both at home and in the office. This will result in the majority of employees splitting their team between the office and home each week.
Novus also plans to have the agency back together again as of January 2022 – but in a very different capacity. Debbie Drutz, the agency's president, is now looking for a small space in the new year, with 100% flexibility in terms of a back to work schedule. Teams can choose to come into the office if it works out for them with optional monthly in-person get togethers.
"We want some form of space to get together, receive vendors, and host clients but we have been very comfortable in our work from home environment," says Drutz. "We have employees living in six cities all over Canada and have been effective at servicing our clients and running our operations. Coming from a leader who implemented a 'no work from home policy' in 2019, I was pleasantly surprised to witness that you can work productively from anywhere."