ICYMI: Spark Foundry links up with the DMZ
Plus, IAS gets Facebook accreditation and TheScore's acquisition closes.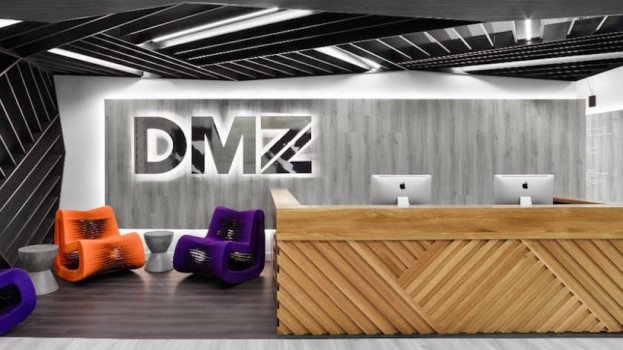 Spark Foundry to provide media services to the DMZ
Publicis Groupe's startup-minded agency Spark Foundry has partnered with Toronto-based tech incubator the DMZ to act as a media partner and advisor to its startups.
Spark Foundry's partnership includes a financial component, media affiliations and advisory work, and also providing pro-bono strategic consultations to the DMZ, hosting courses, office hours, and workshops covering the agency's areas of expertisse. Spark Foundry has also committed to presenting three start-up solutions to potential clients.
The DMZ, for its part, will be providing Spark Foundry with access to leading innovative thinking and new technology housed within its incubator.
"We've been building our proprietary tech solutions in Canada so the partnership will only accelerate this growth and potential," says David Rusli, chief strategy and data officer at Publicis Media. "Additionally, we then have the capability to help present start-up solutions to potential clients for the benefit of driving innovation across multiple industries."
Affiliated with the soon-to-be-renamed Ryerson University, the DMZ has previously housed the likes of Live Gauge, Snapcommerce, Medstack and Ratio.City. Startups currently within its ecosystem include Inate.ai, Payd, Softdrive and XpertVR.
IAS gets social viewability accreditation
Integral Ad Science (IAS) has been accredited by the Media Rating Council (MRC), a non-profit industry organization, for impression and viewability measurement and reporting of display and video ads across Facebook and Instagram.
This accreditation covers IAS's measurement of display and video ads served in the Facebook newsfeed on desktop and mobile web, as well as those served in both the Facebook and Instagram mobile apps.
IAS achieved this most recent MRC accreditation following an intensive audit to verify that its data and measurement procedures, controls, disclosures, and reporting meet the required industry standards for validity, reliability and effectiveness.
Penn's acquisition of TheScore closes
Pennsylvania-based casino and racetrack owner Penn National Gaming has completed its transaction of Canadian digital media platform TheScore.
First announced in August, the deal closed at the expected $2 billion in cash and stock. Penn National – which also owns a 36% interest in Barstool Sports – is looking to strengthen its existing "entertainment ecosystem" with the addition of TheScore's media and technology assets. For its part, TheScore will be able to invest in further building out its operations, which have been focused heavily on legalized sports betting as of late.
TheScore was founded in 1994 as Sportscope, a TV network providing sports scores to viewers. It rebranded to TheScore in 2000 and began broadcasting live sports the same year. In 2012, Rogers acquired Score Media, rebranding the television channel as Sportsnet360, with the remaining assets being spun off into a company focused on the digital platform, namely its app, which is currently the top-performing sports app in the country.
With files from Josh Kolm