Media Experts' promotions signal an emphasis on digital
Flavia D'Orazio, Patricia Gray, Jennifer Douglass and Morgan Watt take on new roles at the company.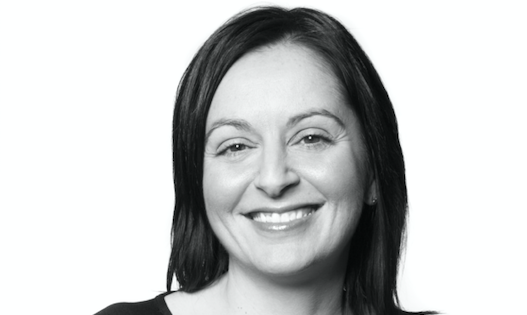 Media Experts has promoted four executives into new VP roles in an effort to provide more leadership in growing markets while also bolstering its digital practice.
In Montreal, 25-year veteran Flavia D'Orazio (pictured, above) moves to the newly created role of EVP, client services and head of Quebec, while Patricia Gray has been promoted to SVP of digital, and Jennifer Douglass has been promoted to VP, digital and head of audience and analytics. Additionally, Morgan Watt has been promoted to VP, client services and head of Western Canada.
The promotions and newly created roles reflect the changing needs of Media Experts' clients, Robert Jenkyn, CEO of Media Experts, tells MiC.
"We are growing and expanding in those markets and it also helps futureproof our business as we go forward, particularly on the digital front. We've always had a very robust digital practice. We've always been very leaned in, with a focus on the outcomes that matter most to our clients."
D'Orazio will take on an expanded leadership role at Media Experts' Montreal office to help grow the agency's presence in the market, fostering relationships with existing clients while creating new links with Quebec-based brands. Among her work since first joining Media Experts is being a key player in the ongoing growth of the Bell account, their long-time client.
On the other side of the country, Morgan Watt has been promoted to VP, client services and head of Western Canada, based in Vancouver. Watt's promotion is meant to mark the agency's commitment to increasing its Western client base. Watt will also join the agency's senior leadership team with this new role.
On the digital front, Quebec-based Gray, who has been with the company for more than 20 years, moves into her new role as SVP of digital, taking on a more strategic role internally and will be responsible for increasing Media Expert's digital leadership in the industry. She takes over the position from Karel Wegert, who was named president of Kinesso Canada earlier this month. Gray will continue to lead the company's digital services Society and Halo and play an essential role in the digital component of all new business.
Rounding out promotions in Montreal, Douglass will focus on helping clients measure and report on business results that tie directly to their advertising efforts in her new role as VP of digital and head of audience analytics. She will also act as senior digital lead for the agency's BMW/MINI, CAA and EQ3 accounts
Photo courtesy of Media Experts.