Spotted! The biggest prize in hockey gets even bigger
Sportsnet is reaching Maple Leafs fans coming to and from Union Station with a giant version of the Stanley Cup.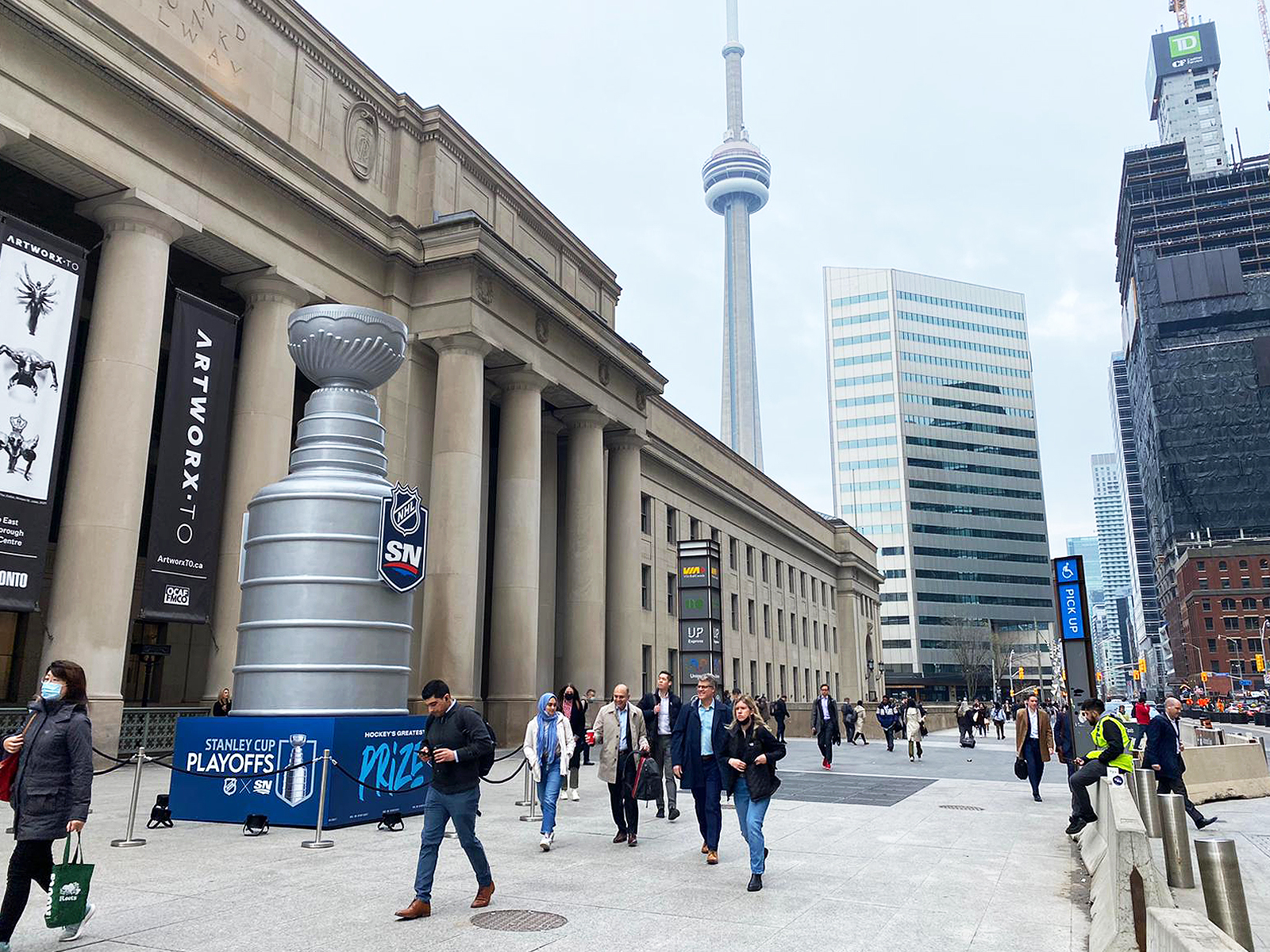 As another NHL playoff season begins, Sportsnet is trying to tap in to the palpable excitement hockey fans are feeling with a giant version of the Stanley Cup in Toronto.
Erected on Monday in time for the first game of the Toronto Maple Leafs' series against the Tampa Bay Lightning, fans making their way to the Scotiabank Arena can see the 22 foot-high version of the trophy outside of Toronto's Union Station. The installation is lit up after dark, which helped those making their way back celebrate after Monday's win (or commiserate, as the case was after Wednesday's loss).
Reminding people where to catch their playoff games, the giant version of the cup has the joint NHL-Sportsnet logo on the front, and the pedestal bears the "Hockey's Greatest Prize" tagline used to promote playoff broadcasts.
The installation was created by out-of-home and experiential agency Eat It Up Media, who worked with Novus and Hearts & Science.
The location is a purposeful one for reaching Toronto hockey fans: Union Station has 300,000 daily passengers and thousands more pedestrians who pass the sidewalk in front of the building – many of whom are arriving downtown on their way to the Scotiabank Arena. It is also within walking distance of the Hockey Hall of Fame.
The installation will be up until May 16; should the series go to seven games, the final game will be played at Scotiabank Arena on May 14.