Seven new brands sign on to sponsor The Amazing Race Canada
Desjardins, Subway and Guru Organic Energy are among those that will be integrated with the show's eighth season this summer.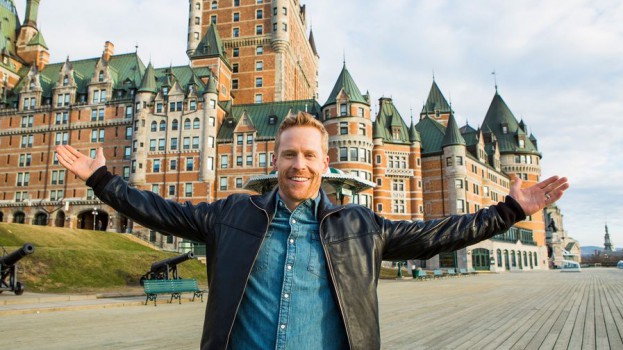 Bell Media has announced the new and returning sponsors for the upcoming eighth season of The Amazing Race Canada.
Desjardins Group, Subway Canada, Destination BC, Guru Organic Energy, Marshalls, Tourism Richmond and Trans Canada Trail have signed on as new sponsors for the show, joining returning sponsors Chevrolet and Expedia.
As part of its sponsorship, Guru will be sponsoring a trip for two around the world as part of the show's grand prize, as well as a viewer contest to win a trip anywhere in the world, worth up to $10,000.
Desjardins is using its sponsorship to highlight its GoodSpark Grants, which has awarded 150 small businesses owners grants of $20,000. Some of the awarded companies and the way they serve their communities will be highlighted by host Jon Montgomery through the show.
Subway will be running a contest in which one team on the show, as well as viewers at home, will be awarded $5,000 and free Subway for a year. Marshall's will be providing a total of $25,000 gift cards to be collected by contestants through the course of the show. Tourism Richmond will be running a contest for viewers to win a trip for two to Richmond, B.C.
Both Destination BC and Trans Canada Trail will be showcasing their respective destinations in the show, with the latter celebrating the trail's 30th anniversary.
The new sponsors join Chevrolet, which has been a sponsor of the show since the year season, and Expedia, which is returning for a second year.
Chevrolet's sponsorship includes giving away two Silverado ZR2s for the show's grand prize. The automaker will also be running "#TheChevroletRace" Twitter contest again, quizing fans on their knowledge of the show for a chance to win a Bolt EUV.
Expedia will be sponsoring a custom challenge and prizing for contestants, including Expedia Rewards points. Expedia will also be sponsoring a branded content series with host Jon Montgomery telling stories from his travels with the show.
In addition to their in-show integrations, many of the brands will also be featured across the show's official social media platforms.
Broadcast details for the new season of The Amazing Race Canada will announced in the coming weeks. The seventh season had an average audience of 1.9 million viewers per week, helping keep up its seven-year streak as Canada's most-watched summer series.