Desjardins banks on The Amazing Race Canada
The financial institution's activation mix is meant to both drive brand KPIs and put attention on its GoodSpark Grants.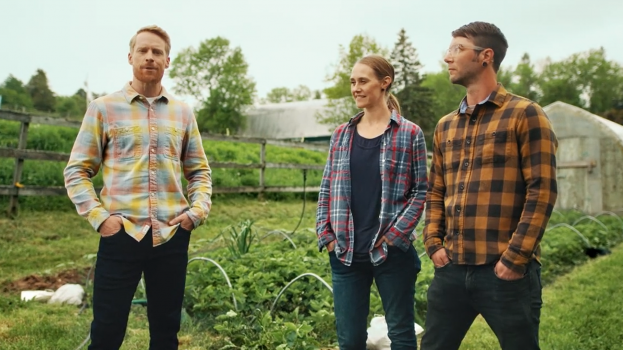 The return of The Amazing Race Canada to CTV after a two-year hiatus is proving to be a welcome (and highly rated) opportunity for its sponsors.
The show's cross-Canada format is ideal for travel boards like Destination BC, Tourism Richmond and Trans Canada Trail but it also fits with the media strategies of other brands. Guru Organic Energy has tied it with its cross-country sampling and brand awareness campaign, while for new sponsor Desjardins, The Amazing Race Canada connects with its "The Amazing Small Business Tour" campaign.
Sylvain Marcoux, senior director of marketing and media at Desjardins, says the company saw The Amazing Race Canada as a way to continue building momentum on a successful campaign behind its GoodSpark Grants, which provide funding for small businesses that serve the communities in which they operate. It is also a way to raise Desjardins' brand KPIs with Canadians, 1.7 million of whom watched the season premiere earlier this month, according to Numeris.
Marcoux says Desjardins had planned only a light amount of brand activity over its summer schedule, but saw an opportunity to pair the approach of Racers visiting Canadian destinations with the focus of its GoodSpark Grants on local small businesses.
The campaign launched July 5 during the premiere across various media channels and will continue through the 11-episode run, ending in mid-September. Social media, including organic posts from The Amazing Race Canada and CTV launched July 12.
The hero placements of the campaign are three custom 60-second segments focusing on different Desjardins GoodSpark Grants recipients and their business across the country. Additional 30-second edits also focus on the grant recipients, while the remaining digital display and TV – billboard, closed captioning and pre-promo placements – focus on the Desjardins brand overall.
The video segments feature The Amazing Race Canada host Jon Montgomery engaging with the grant recipients, learning about their small business, and the impact the grant will have. In addition, the closed captioning and billboard placements provide Desjardins with a high share of voice and frequency in each episode, helping to raise brand KPIs across the summer TV schedule'ss number one rated show for A35+.
Custom video spots for The Amazing Small Business Tour were produced by Bell Media in collaboration with Desjardins' creative agency of record Bleublancrouge and media agency Glassroom.