Chevrolet turns to social to amplify The Amazing Race integration
In addition to its vehicles being on-screen, the automaker is keeping up engagement with a Twitter trivia contest.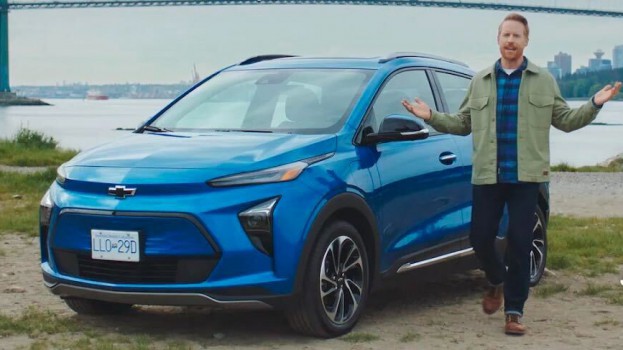 Chevrolet Canada is back for its eighth consecutive year as a sponsor of The Amazing Race Canada and continues to find value in this partnership year over year.
This year, the automaker is again featuring a variety of vehicles in program, including its all-electric Chevrolet Bolt EUV and the Chevrolet Silverado ZR2, two of which are part of the show's grand prize.
Chevrolet has also brought back "#TheChevroletRace," an exclusive-to-Twitter contest that aims to replicate the excitement of The Amazing Race Canada at home. Each week of the show, a quiz question is sent to opted-in participants. Every correct answer tweeted throughout the season counts as a chance to win the all-electric Chevrolet Bolt EUV. The hashtag also unlocks a custom Twitter emoji when used.
The carmaker has found that through the program, it can connect the brand and its portfolio of vehicles to Canadians in a meaningful way via in-show integrations and custom social strategies.
The campaign has a few other elements that tap into the massive social media audience for the TV program including a like-to-remind feature to get ongoing engagement in the contest, video content, the custom Twitter emoji and integration of Chevrolet vehicles on all the screens.
Carat Canada handles media for the Chevrolet campaign with creative agency Commonwealth McCann, Dentsu Canada and Weber Shandwick taking care of social.