Articles Tagged 'General Mills Canada'
Media Roundtable: What's changing for brands?
Media consolidation, changing audience habits and next-generation competition: how are brands (and media agencies) keeping up?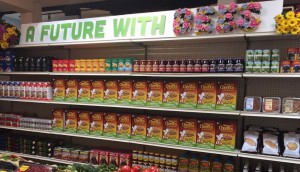 Spotted! Cheerios adds experiential to year two of Bees
The General Mills brand is targeting young Canadians with an interactive pop-up store in Toronto this weekend that shows what shopping will look like if bees continue to disappear at current rates.
Creating killer branded content: Five lessons from BCON Expo
From working with influencers to taking cues from TV pilots, here are some key takeaways.