Media Roundtable: What's changing for brands?
Media consolidation, changing audience habits and next-generation competition: how are brands (and media agencies) keeping up?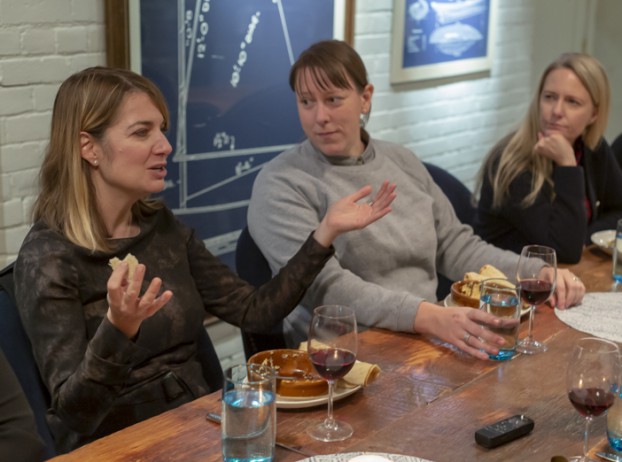 Pictured above: Havas' Alex Panousis, Mindshare's Sarah Thompson and General Mills' Canada's Emma Eriksson
This story originally appeared in the January/February 2019 issue of Strategy.
Sustainability is a hot topic right now.
Not the kind of sustainability that ends in restaurants throwing out their plastic straws or retailers eliminating plastic bags. We're talking about how to sustain brands – and agencies, and media companies – in an ever-changing media landscape. When eyeballs shift from one platform to another faster than ad dollars, the quest to remain relevant has evolved into a high-speed race.
This year, strategy and Media in Canada will be looking at the interconnectivity of brands, agencies and media and the role they play in one another's futures. From future-proofing at the agency level to changing the way partners work together, we're diving into how everyone is coping with change – and building for the future.
Our first roundtable put the brands in focus. Our upcoming roundtables will loop in platforms and agencies.
At the table this time around were Adrian Fuoco, senior director of marketing for Boston Pizza, Alex Panousis, president of Havas Media, Emma Eriksson, VP of marketing at General Mills Canada, Sarah Ivey, founder and CEO of Agents of Necessity, Sarah Thompson, chief strategy officer at Mindshare and Jason Chaney, chief creative officer for Koho.
Moderating the discussion were strategy publisher Mary Maddever and Media in Canada editor Bree Rody-Mantha.
Part one explored how media agencies are striving – and at times struggling – to meet brands' changing demands. Part two dove into changing consumer trends and the way we look at demographics. Rounding out the discussion, brand marketers weigh in on what's cool versus what's efficient and what's helping them stand out against next-gen competition.
When we talk about campaigns that are meaningful and insightful, how does that clash with the need and the drive for efficiencies?
General Mills' Emma Eriksson: You need high ROI, but I would say there are different ways to get that. For me, it's about being a part of something that people want to talk about. Yes, you need to promote a sale, do e-commerce, and make sure you close the deal, but I think at the end of the day it's still about how storytelling adds value to consumers.
Boston Pizza's Adrian Fuoco: We've done very well with brand storytelling and ads that connect with people or make them laugh, but we also have great success with low funnel, always on, basic awareness. We're just cranking that awareness constantly. Especially in the restaurant industry, it can be very in-the-moment transactional. If a [boxing or martial arts fight is] coming up, all we need to do is get the brand in front of as many people as possible in the preceding week and we will see results. And really, sometimes it doesn't matter what we're saying as long as we're visible.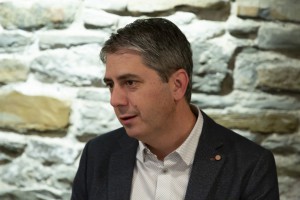 Havas' Alex Panousis: How do you get people to come to your restaurant on a Friday night? Yeah, you remind them of what they love. But if I'm on The Globe and Mail's website, and I see a box for a Boston Pizza ad is that enough? Or do I need to hear your story? And then, it's looking at your audience and telling me something that would convince me to go. So, in marketing, what's your one-two punch? And do you even need one?
Fuoco: We're realists about who's coming into our restaurant and who's not. We're OK with that. For us, it's about targeting the people who are lookalikes to people who are currently coming into the resto. The way that people eat is changing. You used to go to the resto, then it was home delivery, and now it's Skip the Dishes and Uber Eats. And then Hello Fresh, and the grocers are also upping their game in hot food. So we're going through a massive change, and that's affecting us more than affinity for the brand itself. People aren't necessarily rejecting us, but they're like 'Well, I have ten other things that I also like now.'
Panousis: I think it's just so tough for marketers. Emma, I look at some of the challenges you're having at General Mills. You're working in very consolidated distribution models. And you're constantly being put up against one another. It's tough. Then you look at financial services. We have five very profitable banks, they all have a niche, a constituency. But people wonder if banks are going to be over, and what comes next. If you look at the scale of Wealthsimple, it's small compared to someone like RBC. But is there a tipping point? And when does that happen? It might happen in the next gen. And this applies to agencies – we too will have to go through that cycle of metamorphosis.