Articles Tagged 'Nancy Modrcin'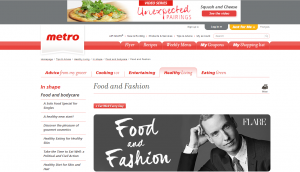 Metro's 'Trend Report' a fusion of fashion and food
In partnership with Flare magazine, the Canadian grocer's new custom pub links the disparate worlds of fashion and food using a local approach.
Do foodies like couture?
Metro is aiming for its "audience of tomorrow" through a multi-platform series with Flare.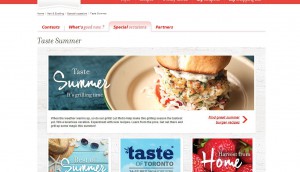 Metro invites food lovers to take a bite out of summer
The grocery chain launched its first multi-platform campaign, kicking off at this weekend's Taste of Toronto Festival.