Pick Your Platform: Armin Huska on the connected car and Amazon's Dash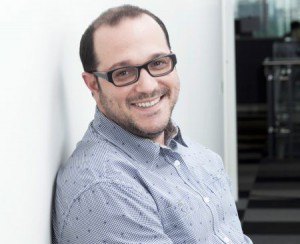 What is the most innovative media platform in market today? That is the question MiC is posing to the industry, with Armin Huska, the chief digital officer of Mindshare Canada, talking about the connected car as the next battleground for consumers' attention, and why he gets excited about geeky things.
By Armin Huska
Last week MiC editor Val Maloney asked me the question "what is the most innovative media platform?" and I thought for a moment that there is actually no answer that I can come up with that even sounds remotely interesting to read and I might be even the wrong person to ask.
There is not one platform that makes me believe that it is a game changer, nor do I really know what constitutes a "media platform" in the first place as screens, channels and technologies are merging and the lines are blurring.
On the other hand I feel obliged to come up with a very trendy new and unknown digital thingymabob that might be funded by a fancy venture capital company in Silicon Valley just to make me look like a thought-leader in the digital space. However the business model of a venture capital in simple terms is that most of their investments usually fail whilst only a few work and deliver the return. So don't drink the Kool-Aid too fast when somebody mentions a new media platform because most of these amazing new things you read about will not even make it in the long run. Anybody remember the meta-verse "Second Life"? Be mindful to not mix up novelty with innovation.
But here is what I can tell you regardless of the conundrum I am in: I can talk about the things that excite me at the moment and that make my job interesting every day. The first one I am talking about is going to disrupt the eco-system and will become an additional media channel on its own. The other one is just tremendously clever and simple tech.
Apparently we have over 23 million vehicles on Canada's roads and since last year's CES the big tech and automotive brands are busy defining the car as the world's largest mobile device powered with fast LTE internet-connections. The car will be the next digital battleground for the tech giants and car manufacturers as the operating system in the vehicle will be a huge USP for consumers. The automobile is become a moving broadband internet-hub fully connected with the cloud.
At CES Google proved it is moving aggressively in the space with the announcement of the Open Automotive Alliance (OPA), which includes car makers like Audi, GM, Audi, Hyundai and Honda. And of course Apple followed right after with its introduction of the CarPlay platform. Ford handed out software-developer-kits and asked the community to start building apps. Gentlemen, start your engines… the race is on!
The reason why I am observing these developments is because of the potential that a fully connected car can mean to marketers. I am excited about the data that comes with it, as we will be able to understand travel patterns, predict where people are going before they even start their journey and find innovative ways to disrupt with advertising (safely of course as we don't want consumers to get into an accident). Proximity and location – two highly important marketing proxies – will redefine "mobile" to become real "mobility."
The second piece I want to mention is just great and simple technology and fits into the category of the Internet of Things. Amazon announced Dash in April, a little easy-to-use shopping device for the online retailer's grocery service Fresh. Simply scan or say the items you want and Dash finds it for you using voice search. I am a geek at heart and I believe that technology, like Dash, should make our lives easier. Check out the video and you'll understand. But don't fall in love with it (yet) as this is US-only and still in closed beta. It might not even make it across the border but the concept is tempting.
Is it a media platform? No. Does it have the potential to infuse media platforms with data? Absolutely. And I am going to be the first one to sign up for it the moment it becomes available in Canada. That's for sure… because I am a geek.
Tags: Amazon, Apple, Armin Huska, Google, Mindshare Canada, Pick your Platform