Pepsico renews NHL, NHLPA sponsorship
A 12-year partnership continues as the snack-maker stays entrenched in sports.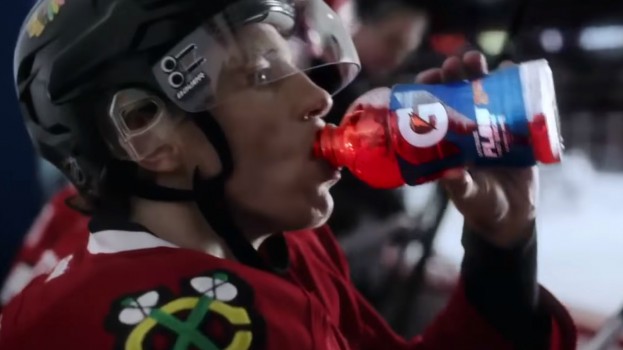 It looks like the Gatorade bottles atop hockey nets are staying for a while longer.
Pepsico, the National Hockey League (NHL) and its players' association (NHLPA) have extended their 12-year-old sponsorship agreement. The partners said in a release that the new arrangement is "one of the largest partnership agreements in league history."
The new multi-year deal is for an undisclosed sum and duration. Pepsico first signed on as the exclusive North American sponsor in the non-alcoholic beverage, sports nutrition and savoury snack categories in 2006, taking over from Coca-Cola. It then signed a five-year extension in 2012, keeping hockey in its sponsorship portfolio alongside official deals with the NBA and NFL.
The renewed deal will see Pepsico's brands (which include the sports-centred Gatorade, Pepsi soda products, Tostitos and several other snack products) advertised and integrated into league games, events and media properties.
The league owns several digital media properties, including NHL.com, a network on satellite radio provider SiriusXM and an official league mobile app.
The snack maker said the new deal includes "enhanced strategic customer marketing," noting specifically that Pepsi Zero Sugar will activate around the NHL Winter Classic and the NHL Stadium Series.