Media weigh-in: Cartoon Network in Canada
MiC asks Carol Cummings from Media Experts and Deborah Coyne from Maxus Canada to share their thoughts on what the new offerings provide media buyers.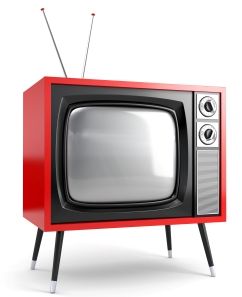 Cartoon Network is just about ready to televise its shows in full steam with the help of Astral/Corus-owned channel Teletoon. The US channel officially launches July 4, catering to boys aged 6 to 11 during the day and switching over to its evening block, Adult Swim, targeting males aged 18 to 34.
Canadian screens are certainly not lacking in children's programming with the likes of YTV, Disney XD, Nickelodeon, Treehouse, Family, Peachtree and more, supplying hours of toons.
However, Carol Cummings, director of television services, Media Experts, tells MiC that she is most interested in what the new Adult Swim evening block has to offer advertisers, noting the market needs more offerings for the young adult, particularly male, audience.
"I'm all for it," she proclaims, adding that the edgier late night content brings more to the table for brands interested in talking to the 18 to 34 demo. Only time will tell how the channel fares, but there will most likely be a trial period that will draw a good number of eyes at first. The more the merrier, she says.
For Deborah Coyne, managing director, trading, Maxus Canada, the lack of competition between Teletoon and Cartoon Network might create a negotiation hindrance for media buyers.
"If the station has strong schedules and promotes the launch of this new offering, certainly, having more choice is welcome," she says. "However, we like to see competition increase with any new addition and in this case the ownership of Cartoon Network will be the same as Teletoon so this does not improve our negotiation leverage."
More channels equal an even more fragmented TV environment, she says, noting that while adding new channels to the mix generates a surplus of options she doesn't anticipate advertising budgets to increase over the next few years.
"This means the advertising investment will be spread across more stations, and having greater selection is good if the offering appeals to the right psychographic or demographic," she says.
"Teletoon has a great track record in supporting Canadian animators through the development of original productions," adds Coyne, explaining that the channels will further boost Canadian production and in turn "benefit Canadian advertisers with increased opportunity for product integration and customized promotions. This, too, is welcomed in a television environment that is dominated by US content."