Fall TV: Mid-season check in
Directors from Maxus and Media Experts on the strong players and surprises from the first two months of the new season.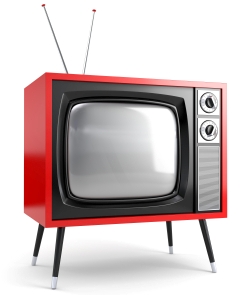 With winter on the horizon and September seeming like little more than a memory, MiC is checking in on how the industry sees the new and returning shows of the fall TV season shaking out.
Bob Lidster, associate director of exchange, Maxus Canada, and Carol Cummings, director of television services at Media Experts, share their thoughts on the fall TV season so far.
How has the Fall TV season stacked up versus last year?
Cummings: There are so few cancellations this year (Animal Practice, Made in Jersey) compared to previous years. Makes you wonder if the bar has been lowered or are we just watching anything to fill the void left by the hockey lockout.
Lidster: The big news this fall is that with much fewer new additions to the TV schedules and many returning hits, the landscape is considerably less volatile than previous years. Typically, eight weeks into the new fall season, the losers would have already been identified but surprisingly, Made in Jersey and Animal Practice are the only shows that have been officially cancelled. Almost all new programs this fall have been signed to a minimum of 13 episodes and the US networks are committed to airing all 13 episodes.
Are you surprised by any shows that have been picked up for a full season?
Cummings: Yes, quite a few actually: Neighbors, Emily Owens MD, Guys with Kids and Partners to name a few that  have been picked up, if not for a full season, then certainly for additional episodes.
Lidster: The US networks are holding their cards close to their chests as to who will be signed on for a full season. With hurricane Sandy, the US election and MLB World Series all pushing back the airing of new episodes, we probably won't have a full understanding of the success of many of the new shows until the new year.
However, there are a few programs that have already made it into the top 20 in Canada such as Elementary, Vegas and Arrow. The CW has already picked up a full 22 episodes of Arrow and CBS also picked up a full season's worth of Elementary and Vegas. Although performance in Canada does not affect a US networks decision to keep a program, we are hopeful that these strong performers will stay on the schedule.
Which Canadian network has the strongest lineup heading into the winter season?  
Cummings: CTV appears to have a very strong schedule going forward particularly with the Kevin Bacon thriller The Following scheduled to debut mid season.
Lidster: In Canada, there is a dead heat between CTV and Shaw in the top 20 national standings. CTV has 11 of the top 20 and Shaw holds nine of the top shows (2+). Neither Rogers nor CBC have come close to the top 20, both struggling in the top 50. Against women ages 25 to 54 both CTV and Shaw have 10 in the top 20 and Rogers has moved up into the top 30 rankings with Modern Family and 2 Broke Girls. CBC is struggling with Hockey Night in Canada missing from its schedule this fall.