Hockey returns Jan. 19
Details on who has which games in the shortened season, which kicks off this Saturday.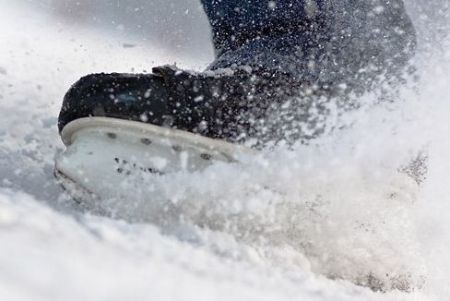 The puck drops for the 60th season of CBC's Hockey Night in Canada at 3 p.m. this Saturday, with the Ottawa Senators taking on the Winnipeg Jets, kicking off the shortened NHL season.
Scotiabank Hockey Tonight returns on the CBC at 6:30 p.m. on Saturday, with a live concert from Montreal prior to the Canadiens taking on the Toronto Maple Leafs at 7 p.m. Opening night of the new season on the CBC wraps up with the Anaheim Ducks taking on the Vancouver Canucks at 10 p.m.
The CBC has 49 games on its NHL schedule for the season, as well as airing Scotiabank Hockey Day in Canada on Feb. 9 and the Stanley Cup Final. In addition, Hockey Night in Canada in Punjabi presented by Chevrolet is back every Saturday night with a double-header.
TSN Radio 1050 is also airing NHL coverage this Saturday at 6p.m., starting with the Toronto versus Montreal game. The radio station will air 24 Toronto Maple Leaf games in total and will lead into Toronto's first game of the year with a four-hour live pre-show beginning at 2 p.m. on Saturday. Winnipeg's TSN Radio 1290 will air all Jets games, Montreal's TSN Radio 690 will carry all Canadiens games and Team 1040 in Vancouver will aid the Canucks games.
On the TV side, TSN will broadcast 42 games for the season, beginning Tuesday Jan. 22 at 7 p.m. with the Washington Capitals taking on the Winnipeg Jets and the San Jose Sharks versus the Edmonton Oilers at 9:30 p.m.
Sportsnet will broadcast 34 regular season Vancouver Canucks games, starting this Sunday Jan. 20 at 6 p.m. PST versus the Edmonton Oilers.
It will also air 14 regular season Toronto Maple Leaf games on TV, and 24 on Sportsnet Radio, beginning with the game on Jan. 21 at 7 p.m. versus the Buffalo Sabres on Sportsnet Ontario and Sportsnet 590 The Fan.
Sportsnet East will air 34 regular season games for the Ottawa Senators, beginning with the team's matchup against the Florida Panthers on Monday Jan. 21 at 7:30 p.m.