Astral Media and Cineplex join CPAX
The media cos have joined the RTB exchange, which also includes the CBC, Rogers Media, Shaw Media, Corus, V and Tele-Quebec.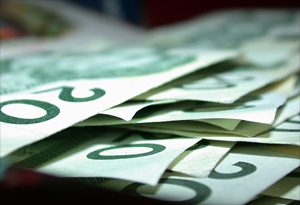 Astral Media and Cineplex Entertainment are both joining the Canadian Premium Audience Exchange (CPAX), the online real-time bidding exchange service that provides advertisers with access to premium digital inventory.
The two companies join founding partners CBC/Radio-Canada, Shaw Media, Rogers Media as well as Corus, V and Télé-Québec in the initiative.
CPAX, which is powered by AppNexus and launched in May 2012, now has a reach of over 20 million Canadians with the addition of Astral and Cineplex, according to a release. With the exchange, each media company keeps its own sales operations and sends a portion of its inventory directly into CPAX for bidding by private access buyers. Agency partners have first access to bid on the inventory, which is targeted by demographic.
"We want something that the agencies are asking for more and more, this is a way to respond to those needs and we think there is a real need for what CPAX is doing, and creating premium content in the RTB space," Ken McMillan, director of sales, Astral Digital, tells MiC.
McMillan says he does not expect joining CPAX to impact the number of sales people working at Astral, nor the display ad prices on its websites.
"Cineplex's core entertainment audience is a natural fit with the CPAX entertainment channel," said Lori Legault, senior VP of sales, Cineplex Media, in the release. "As a proud Canadian company that is looking to continually evolve our digital presence in the marketplace, CPAX provides the ideal vehicle for us to do so."