MuchMusic reprises Coca-Cola Covers
The competition has grown, with prize partner Sony Music offering the winner an exclusive recording agreement.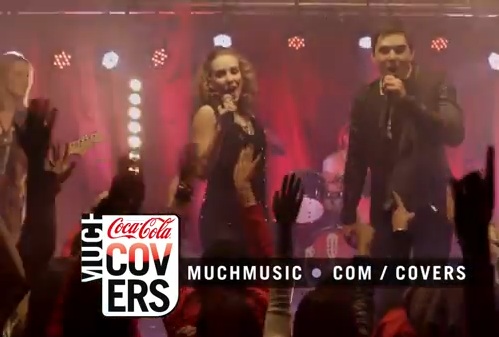 MuchMusic is partnering with Coca-Cola for the launch of the third instalment of its Coca-Cola Covers Competition, offering hopefuls a chance to win the Best Cover Award at the MMVAs on June 17.
Targeted at youth aged 13 to 24, the competition invites people to submit their renditions of one of six songs, selected by MuchMusic, to the Coca-Cola covers microsite. There, they can build their own profiles and share their videos through Facebook and Twitter to solicit positive ratings.
Dave Caporicci, director of brand partnerships, Bell Media, tells MiC that the competition is a way to reach consumers by channelling a behaviour that has become increasingly popular via video sites like YouTube.
Aside from the competition's inclusion in December's Big Jingle, he says Coca-Cola Covers has evolved this year to allow duet submissions. He adds that MuchMusic has also deepened its prize partnership with Sony Music, which will now offer the winner an exclusive recording agreement for a single, and provide publicity, marketing and radio promotion services.
Along with being the competition's partner, Coca-Cola will continue to be a sponsor of the MMVAs. Its branding will also be present on the microsite and in all advertising for the competition, while Coca-Cola packaging will feature MMVA logos.
With media by UM Canada and creative by Bell Media's in-house team, the campaign to promote the competition leverages Bell's TV and digital assets, including Comedy and Space, as well as MuchMusic's social media channels.
The creative features Danyka Nadeau and Tyler Shaw, the winners of the first two competitions, who perform a duet together.
Caporicci says MuchMusic and Coca-Cola are continuing the competition due to the growth it saw in its second year.
According to Omniture, 1,300 videos were submitted, compared to 1,200 in the first year. Additionally, the microsite saw 628,000 unique visitors and 11 million impressions via social media.