Industry reacts to BCE/Astral deal
Sunni Boot, Bruce Neve, Shelley Smit and Michael Neale weigh in on the implications of the $3.4 billion deal getting the green light from the CRTC.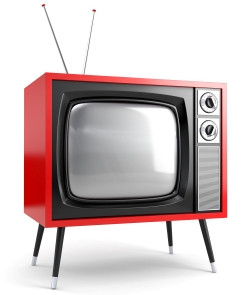 Last Thursday the CRTC approved BCE's $3.4 billion acquisition of Astral Media. The regulatory decision means Astral Media will be broken up, with significant parts of the company acquired by Bell Media, while other assets are picked up by competitors, including Corus Entertainment.
During its second application to the CRTC, BCE successfully met regulatory concerns over the size and reach of a Bell-Astral combo, especially in Quebec.
After divestitures, BCE's share of the French-language TV market will be 22.6%.
BCE will invest $246.9 million in tangible benefits over seven years, which is $72 million more than it had proposed.
MiC checked in with industry heavyweights to see how the merger will impact the Canadian media landscape.
Sunni Boot, CEO of ZenithOptimedia says the deal gives the Canadian marketplace the strong force it needs to contend with players like Google, Facebook and Microsoft.
"The strength of Astral in Quebec and French media is a complement to the strength and scale of Bell in English Canada," she says. "It should result in better content across more existing and emerging platforms that consumers want. Where there are consumers, advertising dollars will follow. That being said, we will be watching their pricing like a hawk. Astral/Bell will be big, but there is good competition from not only the global giants but domestic as well and we will purchase our media from the company that provides the best content/engagement for the best price."
Shelley Smit, president at UM says the money BCE is required to put into tangible benefits and original programming will be a "welcomed addition" to the marketplace, boosting opportunities for content and integration.
"Bell will be in a better position to offer solid competition to Quebecor across multiple platforms in the Quebec region, mainly in specialty where QMI lacks a strong presence. This should result in a more highly competitive marketplace, which is favorable to advertisers."
Bruce Neve, CEO at SMV Group says he is sad to see the loss of a uniquely Canadian partner, but is confident the deal will increase competition in the Quebec market.
Looking towards the next move, both Michael Neale, chief investment officer at MediaCom Canada and Boot say the deal leaves the door open to more consolidation in traditional media because Shaw Media and Rogers Media have to grow through acquisitions. Neale says both companies need to look at acquiring other companies or be acquired within the next three to five years.
With files from Etan Vlessing