Canada in Cannes: How to win in 2014
The Canadian judges from this year's festival on what they observed, and how agencies can create more work that gets noticed.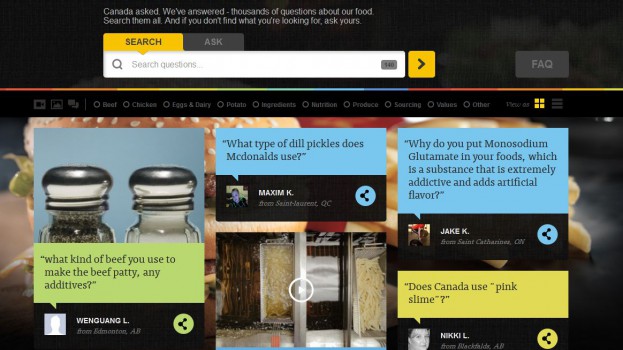 Now that the 2013 Cannes Lions Festival of Creativity has wrapped  for another year, the industry is well underway on creating work that will go above and beyond client objectives, stand out from the pack and pick up a prize or more at next year's awards.
Canada took home 28 Lions at this year's festival (30 if you include the Young Lions wins), and to help best that next year we have assembled the Canadian judges that sat on Cannes juries this year to offer their advice on what agencies can do to improve their chances in the categories they judged.
Media:
Karen Nayler, CEO, Mindshare
What are the top two things Canadian agencies can do to improve their Media entries at the festival?
Nayler: Entrants need to understand that there are two phases to the judging and good work may not make it through the first "cut" if they don't grab the judges' attention within the first 15 seconds of the video. The quality of the storytelling and the video made a huge difference. So, advice to Canadian agencies: invest more in your videos and simplify the story, even if it is a complex case.
Are there one or two things the Gold and Grand Prix winning entries did better than the rest in terms of their entries?
Nayler: The winners were clearly able to demonstrate that the media program was able to amplify the effectiveness of the message content in a unique and unexpected way while delivering results.
Which sub-category of Media has the most room for growth?
Nayler: Small Scale Ambient and Branded Content & Sponsorships should be good categories for Canadian entries, not overly crowded and with room for some strong cases.
Direct:
Trish Wheaton, global CMO, Wunderman
What are the top two things Canadian agencies can do to improve their Direct entries at the festival?
There are two very actionable improvements — and having a big idea is mandatory so I won't mention that:
1. Telling and packaging the story in a compelling manner. Get the idea across in the first 10 seconds. Judges are evaluating the entries in rapid fire timing and that has to be considered. Too many entries did not get their story across immediately or were overly complex and the entries suffered as a result.
2. Think more broadly about Direct as a category. Most campaigns now have some element of engagement and that's what Direct is. Many of the winners were representative of a broader interpretation of direct marketing.
Are there one or two things the Gold and Grand Prix winning entries did better than the rest?
They all were brilliant ideas that were told in a very compelling manner. As an example, the winner in the financial services category was a bank in Belguim that identified business gaps in small towns across the country and matched them with small business entrepreneurs. It was a brilliant idea, but it was also brilliantly packaged so that the judges got the idea quickly and remembered it through all the rounds. That was the case with every Gold and Grand Prix winner.
Which sub-category of Direct has the most room for growth?
Retail was the most surprising sub-category. The quality of the ideas often enabled by mobile technology, was outstanding and it will only improve. There is a lot of Direct happening at the retail level and it will be a category to watch.
Promo & Activation:
Karen Howe, senior VP and creative director, One Advertising
What are the top things Canadian agencies can do to improve their Promo & Activation entries at the festival?
Entrants need to mindful to understand the category, the work has to be promo-based (short-term) and there needs to be an activation component (donate organs, give money, sign a pledge). If it did not meet these requirements, it did not make the shortlist.
Are there one or two things the Gold and Grand Prix winning entries did better than the rest?
This category has been used, in the past, as a bit of a dumping ground for submissions that seemed to not really belong anywhere. But the judges are clear-cut in their editing of the entries. So it's important to read the submission requirements properly and enter accordingly.
A great submission video is utterly key (less than two minutes!) that explains the objective, the target and the successful outcome. If context is needed (e.g. It was during the playoffs, Canadians love hockey, etc.) then provide it, it makes all the difference to a room full of judges. You must remember that the judges are from – literally- around the world. So help them to understand your brilliance, your insight.
Which sub-category of Promo & Activation has the most room for growth?
There were a couple of really weak categories, with few winners, that looked promising to me, such as alcoholic drinks and business products and services.
Film:
Judy John, CEO and CCO, Leo Burnett
What are the top two things Canadian agencies can do to improve their Film entries at the festival?
We need to convince our clients that the landscape has changed. People aren't waiting for our commercials. People have choice like they never had before. While I'm watching TV, I also have my computer, phone and iPad beside me. During commercial breaks, I'll check email, Twitter and/or play a quick game. That's a lot of competition. And I think more and more people are watching TV this way.
And if you're doing something for the internet, you've got even more competition. There's a lot of amazing content out there. People have short attention spans and are often multi-tasking.
To win at Cannes and with people, we need to stop thinking about what we create as commercials and start thinking about them as films. We have to stop telling and yelling and start entertaining and persuading. We have to make films that entertain and give people a reason to watch and care.
Are there one or two things the Gold and Grand Prix winning entries did better than the rest?
Quite simply, the Golds and Grand Prix made you feel something, they made you care about whatever the subject was. There's a humanity and insight in every piece told through great storytelling.
It's the type of work you share with your friends who aren't in advertising.
Which sub-category of Film has the most room for growth?
Household: cleaning products, household: other, home appliances and furnishings, pharmacy and miscellaneous.
Design:
Lara Palmer, creative director, Lara Palmer Advertising Creative
What are the top two things Canadian agencies can do to improve their Design entries at the festival?
I wanted to pass on a conversation I had with the Design judge from Brazil, Luciano Deos, founder and CEO of GAD. He was telling me that Brazil wanted to encourage more design firms to enter at Cannes and one obstacle is that Design at Cannes is still only six years old, so it's relatively new to the design community, but also it's very expensive to enter at 300 to 1,200 euros an entry. So he spearheaded the Brazilian Association of Design to help pay for the best design pieces from Brazil to be entered into Cannes. I don't know any of the details on this other than Brazil is helping designers with the financial burden of Cannes so that Brazilian design can get on the world stage.
This is something other countries are doing to help the design cred in their countries. Something for Canada to think about.
My advice to agencies and design firms is to continue to enter your best design work into Cannes and it will pay off. What I mean by that is enter work that has won in national award shows because the stats show that Canada's best design work stacks up against the best in the world.
Another hypothesis on why we did well and why I think we will continue to do well in the Design category is that it's a broad category that encompasses 32 categories of graphic, digital, environmental, packaging and 360 branding design. Judging Design was like judging a sampler platter of all the Cannes categories. There are a lot more opportunities to shine in the variety Design has to offer versus a single Film, Press or Outdoor category.
Are there one or two things the Gold and Grand Prix winning entries did better than the rest in terms of their entries?
When I was thinking about what should win the Grand Prix out of all the Design Gold winners I had one clear objective in mind: that great design makes life better. With that criteria there was a clear winner for my fellow Design judges and myself.
The Grand Prix winner from this year turned an everyday item, a grocery receipt, into a sustainability report for grocery store chain Auchan that was itself sustainable: It could be downloaded by scanning a code on the back of store receipts. The app also stood up to the graphic design standards from the jury. It can't just have a great function it has to look killer too, and it did.
Another piece I loved won Gold in offline Digital design. Tree Concert was created to raise awareness about the amount of trees being cut in Berlin, Germany. They did something similar to Auchan in that they took something we all take for granted – a tree in a park – and turned that tree into a musical instrument. The way they created this new musical instrument was with chestnuts falling from a tree in unique, artistic and beautiful way.
As our Design chair, Mary Lewis said so succinctly "It has to entice the eyes first, then the heart, then the head."
Which sub-category of Design has the most room for growth?
Here are the sub-categories from Design that seemed to have fewer entries than other categories: small-scale logo & visual identity, books, annual reports & information design, design typography, channel branding, permanent retail and temporary retail.
I also want to flag two categories it looked like there was some confusion in this year:
Large/small scale logo and visual identity: Enter projects into these categories that have what I would call the "Classic" identity pieces – simple applications of logo, stationary, business cards.
VS.
360 brand & identity experience: Don't enter just your "standard" logo, stationary and business cards into this category. This category is looking for identity solutions that have multi-platform 360 touch-points – your project must have more than a logo and business cards to win in this category. There was no Silver or Gold awarded in this category because too many of the entries should have been in logo/identity and didn't truly highlight the 360 branding experience.