Comic-Con Blog: TV comes alive on the streets of San Diego
Networks took over the streets surrounding the big event with spectacular immersive marketing experiences.
Simply watching The Walking Dead not enough for you? Wish you too could survive the zombie apocalypse?
For just $50 at Comic-Con last weekend, you too could feel the thrill of terror as the undead tried to eat your brains thanks to AMC's The Walking Dead Escape at Petco field.
The channel went all-out for Comic-Con this year, turning sections of the famed San Diego baseball field into a post-zombie apocalyptic wasteland, complete with volunteer undead. For their $50, fans navigated an elaborate maze/course with authentic-looking zombies hot on their heels. You could hear their screams and see the frantic chase for blocks. It was totally surreal.
While probably the most elaborate marketing stunt outside the famed annual alt-culture conference and event, it was by no means alone. The major US nets and cable channels exploded out of the convention centre onto the streets with immersive activations, capitalizing on the flood of people outside the event enjoying the fan costumes and extreme people-watching Comic-Con brings.
Here are some of the best: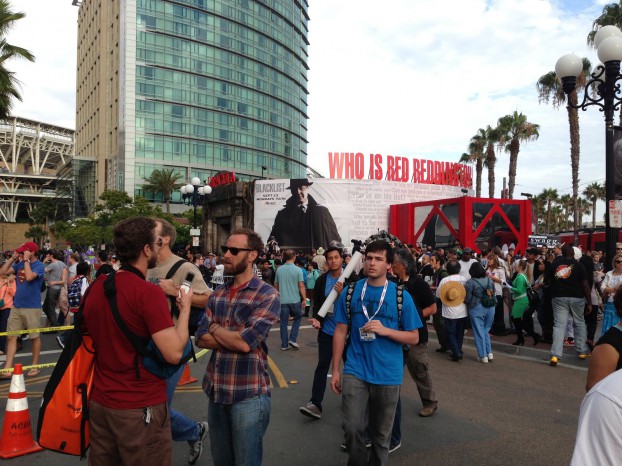 NBC engulfed almost a whole block with immersive activations, turning a local restaurant into an elaborate Revolution Village (which, my friend noted, was unauthentically powered by electricity), a Dracula crypt (with coffin photo-posing opp) and an immersive The Blacklist experience in which you could "meet" the show's main character, Red Reddington, projected as a hologram inside the red cube, pictured.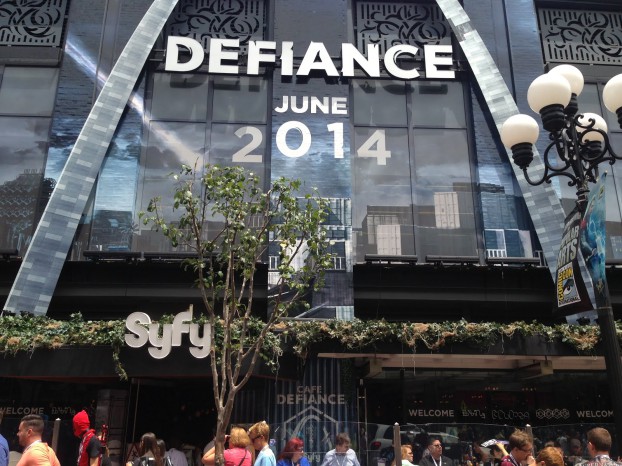 The resto takeover proved popular, a stunt mirrored by Syfy with the street-dominating Defiance Cafe, and by A&E for Bates Motel.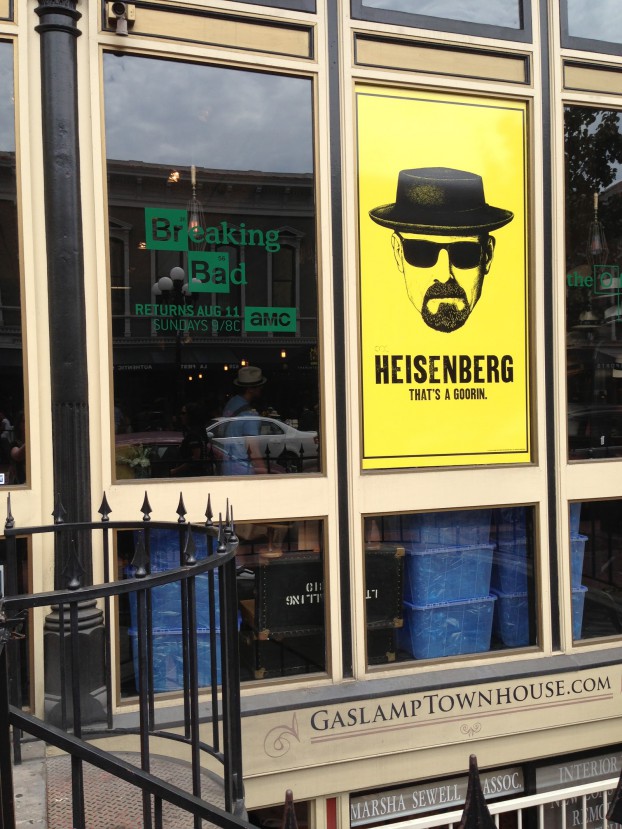 I loved this strategy from AMC, in which the channel brokered the use of a block of retail facades and interiors to promote the final season of Breaking Bad. In each store window and within many of the stores, little Breaking Bad details, such as baggies of drugs or drug paraphenalia, were incorporated into regular product displays. In the Goorin hat store, you could even get into a full meth-cooking hazmat suit for a beach backdrop photo with a friend (and Instagram your pic with #thatsagoorin for prizes).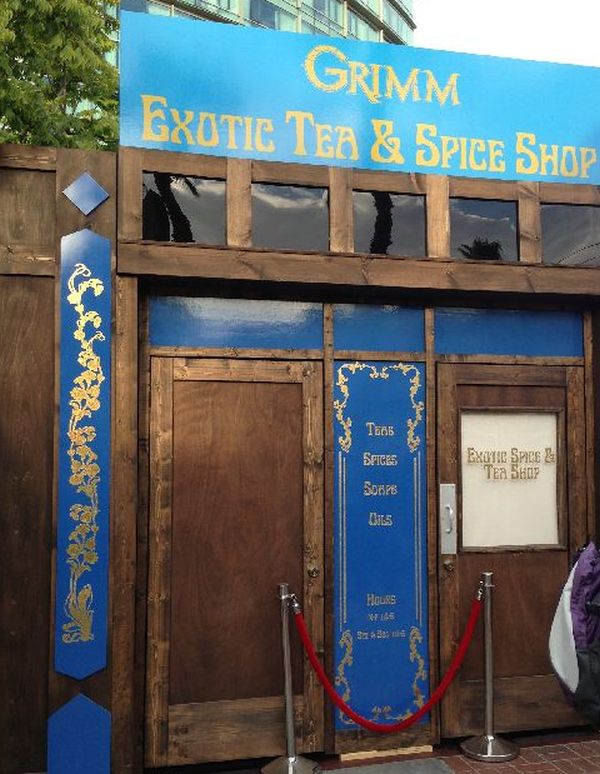 This Grimm tea and spice shop was ripe for photo posing.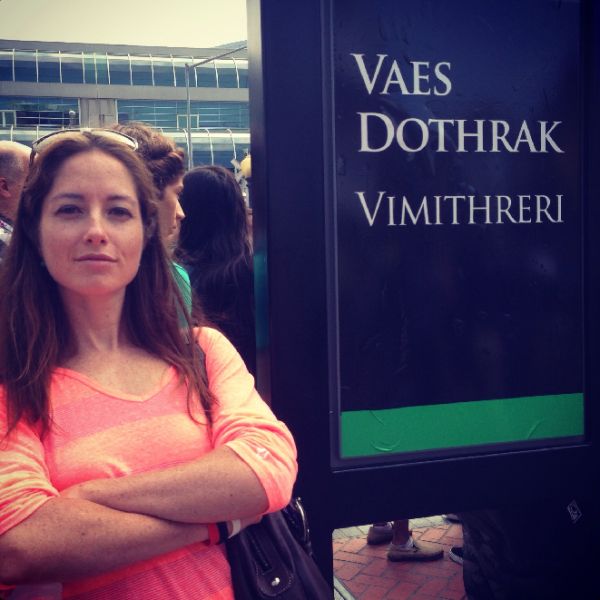 HBO went all out, with large scale media executions for True Blood and Game of Thrones. Both shows were the beneficiaries of large-scale transit buys, but GoT was woven into the fabric of San Diego's streets more intricately. Pedi-cabs were turned into iron thrones and train location signs were converted to the show's fictional locations. Here, my friend Kristen waits for a train to Vaes Dothrak.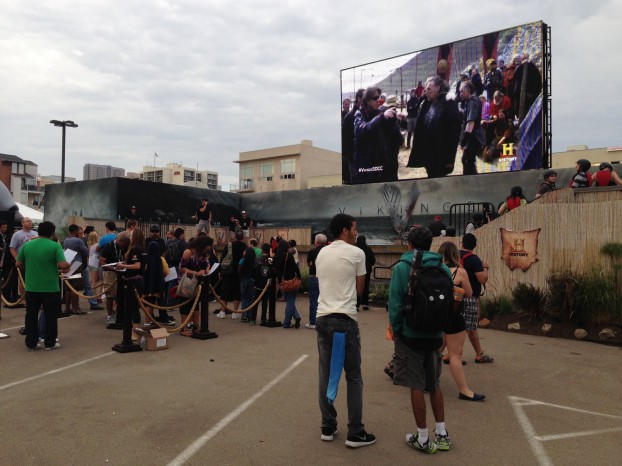 History sought to put fans in Vikings' boots, with a half-block-wide activation in which fans could watch live battles or race in mini Viking ships.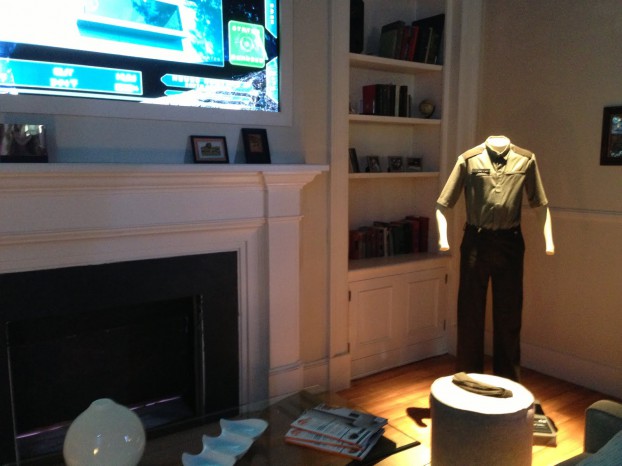 One of the strangest network sponsorships was HGTV's presenting of an immersive experience for the upcoming film Ender's Game. The activation was amazing, allowing fans to walk through a series of real sets from the movie, but I'm still not sure what it had to do with HGTV, despite being promised that "the journey begins at home."