PepsiCo and Microsoft up their game
The brands have partnered for a campaign and contest that will see them give away 1,000 Xbox One consoles.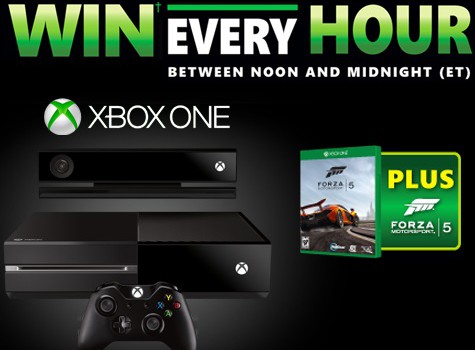 PepsiCo Canada and Microsoft are getting their game on with a new partnership to help promote the Nov. 22 launch of the Xbox One.
Targeted at millennials, the co-branded "Win Every Hour" promotion includes an online contest that will see the two give away 1,000 Xbox One consoles along with copies of the anticipated driving game, Forza Motorsport 5.
Starting Oct. 7, consumers can pick up specially marked Pepsi, Mountain Dew and Doritos products and redeem their PIN codes on the contest microsite between noon and midnight for their chance to win one of the hourly prizes.
With media by OMD, creative by BBDO, digital by Proximity and in-store by Mississauga-based MarkIV, the contest is supported by an integrated campaign that relies primarily on digital spots, including promoted posts and tweets on Facebook and Twitter, ads on YouTube and Xbox Live and search advertising.
The digital buy is supported by in-store POS and display units, and social media on the Pepsi, Mountain Dew and Doritos Facebook pages.
Susan Irving, director of marketing, Doritos, tells MiC that PepsiCo Canada has been a long-time partner of Microsoft, having run similar promotions for the Xbox in 2005 and Halo last year. She adds that the brands are a good match because they both target millennials and because many Pepsi, Mountain Dew and Doritos consumers are also gamers.
She says that this promotion is different for PepsiCo because it will allow consumers to be among the first Canadians to get their hands on the new Xbox One console. She adds that while digital is not new for the brands, the campaign leverages search more heavily than usual, given that Xbox One will be a common search term as the launch date draws nearer.
The campaign and promotion will run until Dec. 31.