CTV names Kraft premiere sponsor of MasterChef Canada
The food co and its brands will be integrated into the show through segments like the Kraft Food Truck Challenge, and branded content inspired by dishes on the series.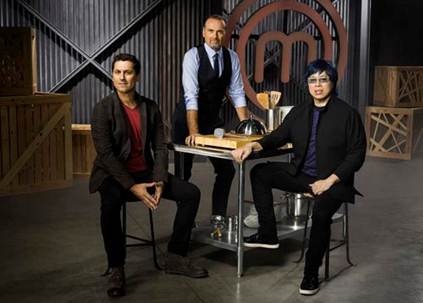 As production begins on season one of MasterChef Canada, CTV has announced that Kraft will be the show's premiere sponsor.
The sponsorship will include custom integration of Kraft's brands into episodes of the show, and Kraft will produce a branded content series that will be inspired by the dishes featured in the series.
"Working with MasterChef Canada was a natural fit for our many iconic brands and Kraft What's Cooking media properties," said Suzanne Ware, director of media, Kraft Canada, in a statement.
Kraft will be featured on the show in the Kraft Food Truck Challenge, which will see the show's competitors take over Toronto's Nathan Phillips Square on Oct. 11 and serve up Italian and Mexican food using Kraft's line of shredded cheeses.
CTV has also revealed that Canadian chefs Michael Bonacini, co-founder of Oliver & Bonacini Restaurants, Alvin Leung, owner of Hong Kong-based Chinese restaurant Bo Innovations, and Claudio Aprile, owner of Toronto's Origin brand restaurants, will be the judges for the first season of MasterChef Canada.
Additional details, including the grand prize, the list of competitors and additional sponsors will be revealed as the winter 2014 premiere date draws closer. A Bell Media spokesperson said there are still sponsorship opportunities available around branded content and promotional and digital extensions.
MasterChef Canada is an adaptation of the American property, MasterChef, which just finished its fourth season run on CTV.