Rogers execs on the Next Issue Canada launch
The media company's president, Keith Pelley (pictured) and chief digital officer Jason Tafler talk to MiC about the ad opportunities the digital magazine subscription service opens up.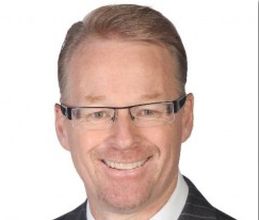 With the launch of Next Issue Canada, its new all-you-can-read digital magazine subscription service, Rogers Media is making a big bet on digital as the future of publishing for its brands.
Keith Pelley, president, Rogers Media, called the move a "game changer" and "the most important strategic initiative that we've launched during my tenure" and said that it will have a huge impact all the way through the publishing infrastructure in Canada.
"This is exclusive. Nobody can duplicate this," he said. "There are lots of people who can duplicate an SVOD service like Netflix, Amazon and Hulu. No one can create a service as strong as this based on the brands and content we've associated ourselves with."
For advertisers, he said Next Issue Canada will offer greatly improved audience intelligence, allowing them to know when and what readers are consuming, and target specific demos precisely.
Jason Tafler, chief digital officer, Rogers Media, added that for now most ads in the digital magazines will be directly from their print counterparts, noting that more interactive ad formats will begin to roll out in early 2014.
To help promote the launch of Next Issue Canada, Pelley said Rogers will roll out a massive internal and external marketing initiative that will leverage all of Rogers' TV, radio, digital and print assets and be larger than all of Rogers' publishing marketing combined. Plans are still in the works for the external campaign, which will run more aggressively through Q1 of 2014.
With the launch of Next Issue Canada, Rogers is also opening its doors to the US, and the world, as the new app, which is the result of an exclusive partnership with Next Issue Media, will see 13 of Rogers' titles, including Flare, Chatelaine, Maclean's and Sportsnet, be offered to consumers south of the border alongside publications from leading American publishers Condé Nast, Hearst, Meredith, Time Inc. and News Corp.
But the partnership is not simply about increasing distribution. As Pelley said, Rogers' investment, which is in the range of eight figures, makes it an equal equity partner with its fellow publishers in the Next Issue venture.
"We're not only leveraging this platform exclusively here in Canada, but making a substantial investment in Next Issue as a company in the US, which really gives us access to upside in growth in the US and internationally as Next Issue expands around the world," added Jason Tafler, chief digital officer, Rogers Media.
While exact details about how the revenue will be split remains confidential, Ken Whyte, who is leaving Rogers Publishing to head Next Issue Canada, said that it will be shared based on how much time consumers spend with each publication. Magazines with higher time spent will receive a larger share of the subscription fees, which are $9.99 per month for all monthly publications or $14.99 per month for all monthly and weekly publications.
According to Tafler, consumers who already subscribe to Rogers' publications on other platforms will also have to subscribe to Next Issue Canada, as the two models are separate offerings. Louise Leger, communications manager, publishing, Rogers Media, added that circulation will also be counted separately, with both downloads through Next Issue and print subscriptions counting toward circulation total. As a result, some consumers may be double counted.
Next Issue Canada will launch exclusively to Rogers customers with a free two-month trial on Oct. 15, and to all Canadians on Dec. 15. Tafler said new features will swiftly follow the launch, including digital initiatives for advertisers and search recommendation and personalization features.
Next Issue Canada will also roll out for smartphones at the end of the year or in early 2014.
Rogers is evaluating opportunities  to allow other publishers to sell their magazines through the service, according to a company representative.
Alexandra Panousis, president, Starcom, said launching Next Issue Canada was a good move for Rogers in a magazine industry that is rapidly changing and demanding that publishers find new ways to deliver and aggregate content. She adds that Next Issue will help simplify the existing behaviour of binge content consumption, which could be key to its success.
Michael Neale, CIO, MediaCom, said the move has the potential to solve two key problems in publishing: declining ad revenue (according to GroupM's This Year Next Year Report, ad revenue for magazines is forecast at $845MM 2013, a decline of 25% vs. 2007), and the high costs of content creation in print.
He added that Rogers has now set the stage for digital conversion of magazines, and that other publishers are likely to follow suit. For advertisers, he said that once digital content and data are fully scaled up, Next Issue presents a potential opportunity to engage with consumers with greater relevancy than could be achieved through the traditional printed page.
With files from Katie Bailey, Playback Daily